By Tamara Pitelen
Categories Asia, China, Destinations, Health and fitness, Hong Kong
Need some inner peace amidst the chaos of Hong Kong's 24-hour non-stop action?
The Hong Kong Diamond Way Buddhist Centre runs free sessions every Wednesday at 7:30pm at their Sheung Wan location at 3-5 Jervois Street. The session starts with a short intro explanation about the meditation and Buddhism.
Called the 16th Karmapa meditation, this practice employ methods that have been used in Buddhism since the time of the Buddha about 2,500 year ago.
Other forms of meditation that are offered at classes in Hong Kong include Raja Yoga, Ananda Marga, mindfulness, and Vipassana.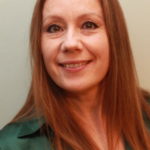 Tamara Pitelen is a writer, editor and PR consultant who specialises in wellness and spirituality. Now based in Bath, UK, Tamara has spent 20 years writing for newspapers, magazines and websites whilst living in Dubai, Hong Kong, Japan, England, New Zealand and Australia.
Read more on Asia, China, Destinations, Health and fitness, Hong Kong
Comments