By Sara Foster
Categories Asia, Bali, Bangkok, China, Destinations, Indonesia, Japan, Philippines, Shanghai, Thailand
Immerse yourself in the skincare secrets of Eastern beauty culture. Visit luxurious spas while travelling abroad, and try some of their unique tips at home. Story – Sara Foster.
JAPAN
The spa: Sanso Murata is a highly recommended spa inn in southern Japan, an hour's drive from Oita airport.  Stay in one of their century-old farmhouses, and enjoy the best of Japanese hospitality and your own private spa. 1264-2 Yufuincho Kawakami, Yufu, Oita Prefecture 897-5102.
The DIY treatment: Traditional Japanese beauty treatments include the use of seaweed to cleanse and tone, and white camellia nut oil to hydrate and soften the skin. Or, for an exfoliation treatment with a difference, try a Nightingale bird-dropping facial – said to be used by Victoria Beckham, with top spas charging $200 a treatment! If it's any encouragement, the droppings are dried, UV treated and crushed into a powder before they reach your face.
CHINA
The spa: At the Chi Spa in the Shangri-La, Shanghai, you will be asked to fill out a questionnaire to determine your mood and thus your Chinese element (from metal, fire, wood, water and earth), which will determine which oils are used during your treatment. http://www.shangri-la.com/en/corporate/chi
The DIY treatment: Skin cleansing in China is all about healthy diet – no alcohol or processed foods – and using tea to cleanse and purify. Try drinking  green, white and oolong teas – all said to have weight-loss and anti-aging properties. Or make your own face mask by mixing together papaya (1 tbsp), yoghurt (1 tbsp) and natural sea salt (1 tsp).
THAILAND
The spa: The Oriental Spa is hidden away in downtown Bangkok, meaning you don't have to travel hours to get to a resort. This turn-of-the-century house is surrounded by stunning tropical gardens, and offers an array of treatments. You'll find it located on the Chao Praya River, near Bangkok's famous temples. http://www.mandarinoriental.com/bangkok/spa/
The DIY treatment: Make a lemongrass broth by adding the herb to hot water and using it to steam your face and open your pores. Alternatively, whip up a traditional Thai face mask by mixing the scooped-out flesh of the papaya fruit with a small amount of fresh lemon and applying to your skin for between 10 to 15 minutes. If you are brave enough, you could also try a popular turmeric concoction – mix a teaspoon of it with a tablespoon of yoghurt, and apply to your face for ten minutes. Do take care, particularly if you have pale skin – as turmeric is bright orange, you may have a tangerine hue until the residue fades!
BALI
The spa: Spa Hati is situated close to Ubud, Bali's cultural and relaxation mecca. This spa not only offers fabulous treatments in a lush outdoor setting, but is staffed by volunteers, with the money raised going towards community projects. http://www.spahatibali.com/
The DIY treatment: The most popular Balinese jamus (herbs taken in liquid form) promote overall well-being, and the recipes have been passed down the generations. To make your own, mix together a teaspoon each of turmeric powder, grated fresh ginger, and honey, and then stir the mixture into a cup of hot water. Ginger and turmeric are anti-inflammatory, while honey possesses antibacterial properties. What's more, it's said to be delicious!
THE PHILIPPINES
The spa: Sanctuario, in the heart of Malate (a district of Manila), is a truly Filipino spa experience. First, take a dip in a wooden bath tub with hot water of Pito Pito (a blend of seven leaves of seven local medicinal plants). Then receive the Bentosa (suction cups on acupressure points) to clean your system. To finish, have a Dagdagay, which is an authentic Filipino tribal foot massage using bamboo sticks. http://www.sanctuario.com/
The DIY treatment: The calamansi is a local citrus said to be a great exfoliant and skin whitener. Apply a thin layer of the juice over your face and leave to dry. If you don't have a calamansi to hand, locals also use egg white protein to help oily skin (apply a thin layer on your face with a cotton ball), avocado as a moisturiser, and honey as a moisturiser or bath body soak.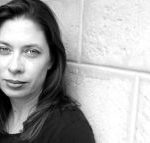 Sara Foster is the bestselling author of two psychological suspense novels, Come Back to Me and Beneath the Shadows, and is always on the lookout for the next travel adventure.
Read more on Asia, Bali, Bangkok, China, Destinations, Indonesia, Japan, Philippines, Shanghai, Thailand
Comments