By Tamara Pitelen
Categories India, Kerala
Feeling stuck in life? Need a wellness reboot? Perhaps a Reiki healing combined with crystals for balancing chakra energy and releasing energetic blockages might do the trick. At Earth Yoga Village in South Goa, India, they inspire personal growth through yoga, food, wellness, philosophy and the spirit of the Earth Yoga Village community. More yoga on offer than you can shake an incense stick at – even train to be a yoga teacher if you fancy that. Lonely Planet calls Palolem "undoubtedly one of Goa's most postcard-perfect beaches".
Holiday Goddess Postcard by Tamara Pitelen. Would you like to contribute to Holiday Goddess Postcards? Follow Holiday Goddess on Twitter to find out more. We're hiring!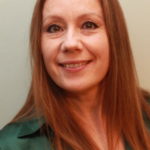 Tamara Pitelen is a writer, editor and PR consultant who specialises in wellness and spirituality. Now based in Bath, UK, Tamara has spent 20 years writing for newspapers, magazines and websites whilst living in Dubai, Hong Kong, Japan, England, New Zealand and Australia.
Comments