By Vicki Arkoff
Categories Asia, China, Cultural, Destinations, Festivals, Macau
The "Las Vegas of Asia" lights up for the Year of the Monkey.
It's easy to forget that the small, formerly Portuguese territory of Macau (also known as Macao) is actually a Special Administrative Region of the People's Republic of China. But with Cantonese as the main language and the Hong Kong dollar as the preferred (though unofficial) currency, don't overlook the "Las Vegas of Asia" as an exciting place to ring in an authentic Chinese New Year.
This month there will be dancing in the black-and-white tiled streets of historic Macau when it pulls out the stops with lively parades, live music, fireworks, and special lighting displays. More than 1300 local and international street performers and a dozen-plus floats will entertain spectators in Lunar New Year street parades to celebrate the Year of the Monkey. The guest of honor is, of course, the legendary Monkey King (or a reasonable facsimile) who'll make an appearance to bestow New Year blessings on the crowd.
"This is certainly an exciting time to be in Macao," said Helen Wong, General Manager of Australia's Macao Government Tourism Office. "The color and general vibrancy of the Chinese New Year celebrations is not to be missed. The activities will culminate with spectacular fireworks."
Always looking for reasons to celebrate, the Macao Government Tourism Office will also woo love this month with "Valentine's Day Fantasia – The Fairytale of Lights" through February 29. The historic Taipa Houses-Museum area will be decorated in imaginative lights climaxing with a 3-D light show.
WHERE TO STAY: Conveniently, the charming Taipa area is adjacent to Cotai Central and the Macau International Airport, and features the majority of Macau's best hotels. It's rich with five-star choices, including nearly all of the world's top luxury names such as Ritz-Carlton, the impressive new Four Seasons Macau, the exclusive Mandarin Oriental, and St. Regis, plus Asia's newest and largest JW Marriott.
Gambling in Macau is serious business. Big spenders shell out between US$1- 5 million dollars in a single trip, which explains why casino resorts accounts for nearly all of Macau's gross national income, and why mainland China is content to let Macau operate under a separate set of rules.
Curiously, many of Cotai's casino properties are lookalike versions of older Las Vegas sisters — including Wynn,The Venetian, and MGM. Strangely, they don't directly compete with one another, because all are controlled by Vegas kingpin Sheldon Adelson who won licensing rights for the entire area (and, allegedly, is under federal investigation for violations).
I enjoyed a drama-free, well-located stay at the Sheraton Grand Macao Cotai Central,the largest hotel in Macau and the largest Sheraton in the world, though it was surprisingly calm and easy to get around. Rather than being the centerpiece of the property, the casino is discreetly tucked behind the lobby, with restaurants flanking each side. The mid-level club floor is one of the best I've seen, the pool deck one of the quietest and least crowded, and was an easy trek via sidewalks and skywalks to the best resorts, casinos, malls and shows.
It's also a short walk next door to Sands Cotai's exhuberant Shrekfast buffet and stage show which includes all the hugs and photo ops you want with the DreamWorks characters from Shrek, Kung Fu Panda, Madagascar, and How to Train Your Dragon. Trust me, you need to do it even if you're not traveling with kids. It's huge fun, a good giggle, and the food is great, especially the adorable panda-shaped pork buns. You'll smile and Instagram your face off.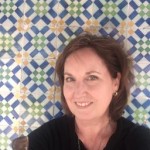 Vicki Arkoff's magazine work includes MAD, Daily Variety and Entertainment Weekly. She is the author of authorised biographies on Paul McCartney and Frank Sinatra.
Read more on Asia, China, Cultural, Destinations, Festivals, Macau
Comments