By Vicki Arkoff
Categories Asia, Asia International Deals, China, Destinations, Macau, Travelling with Children, Type of Travel
Think running the largest Sheraton in the world is child's play? Well, you're sort of right, as Holiday Goddess editor Vicki Arkoff discovers.
Children will soon be able to get – as well as give — the white-glove treatment at the luxurious Sheraton Macao Hotel, Cotai Central, thanks to their new Junior Hotelier program mixing fun and games with some serious hospitality know-how.
Beginning on April 4 for Easter weekend, Sheraton Macao's newest family program launches for four-to-12 year olds.  The two-hour playtime sessions encourage wee ones to dress up and make-believe that they're actually operating a hotel, with guidance from the hotel's culinary, front desk, and housekeeping teams.  To do their jobs the kidlets will wear special Junior Hotelier uniforms:  a chef apron and hat, bar gloves and bowtie, housekeeping apron, or guest agent hat.  Then they take over by taking on food and beverage roles such as Junior Barman or Junior Chef, and Rooms division positions of Junior Agent or Junior Housekeeper.
Richard Lao, Chef de Partie, will lead the Junior Chefs in baking and decorating cookies.  Sheraton Macao Hotel's expert barmen will teach mini-trainees how to make and create original "mocktails."  Junior Agents will practice their best "please and thank you" manners learning how to check in guests, handle their luggage, and set up a room for a special occasion. Sheraton Macao's housekeeping staff will teach towel-folding skills to form different animal shapes.
"The Junior Hotelier is a rare opportunity for children to know the joy we have every day of creating exceptional stays and culinary experiences for Sheraton Macao guests," says Josef Dolp, Sheraton Macao Hotel, Cotai Central Managing Director, "and for them to better understand the inner workings of our hotel operations."
After completing four duties, each Junior Chef, Barman, Agent, and Housekeeper earns a certificate, "I am a Sheraton Macao Junior Hotelier" t-shirt, and other goodies.  Junior Hotelier uniforms will be available to buy and pack to take home.  www.SheratonMacao.com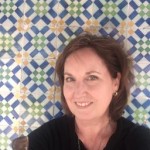 Vicki Arkoff's magazine work includes MAD, Daily Variety and Entertainment Weekly. She is the author of authorised biographies on Paul McCartney and Frank Sinatra.
Read more on Asia, Asia International Deals, China, Destinations, Macau, Travelling with Children, Type of Travel
Comments