By Tamara Pitelen
Categories Asia, Bangkok, Destinations, Thailand
In the heart of buzzing Bangkok is a restaurant that's on a mission to get people using birth control. Tamara Pitelen drops by for Tod Mun Pla Krai (aka fried fish patties) and prophylactics.
"Our food is guaranteed not to cause pregnancy." Phew! If there's one thing I can't stand it's unexpected impregnation via my dinner. This reassuring message at the entrance is the first clue that Cabbages & Condoms (C&C) is not your regular Thai restaurant.
The next clue is the life-size mannequin of Tiger Woods made entirely of coloured condoms behind the 'please wait to be seated' sign. That's when you notice the whole place is a shrine to condoms. There's a giant Santa Claus and various superheroes made of condoms, as well as condom flower arrangements and lampshades.
Then there's the prophylactic humour. "No glove, no love!" proclaims a sign in the Captain Condom sports bar next to the restaurant. "Weapon of Mass Protection" reads a t-shirt. Fighting AIDS and poverty may be a serious business but at this jungle-style eatery in a back alley of Bangkok, they're having a laugh about it.
Established by the Population and Community Development Association (PDA), C&C is one of Thailand's largest and most successful private, non-profit development organisations.
PDA was founded in 1974 by former politician turned activist Mechai Viravaidya to promote family planning. The name Cabbages and Condoms comes from Mechai's belief that for any family planning programme to be successful, birth control should be as accepted and accessible as vegetables in the market.
At the time, Thailand was producing an average of seven children per family and ignorance about birth control was widespread, particularly in the country's rural areas. So, volunteers were recruited from each village to be responsible for promoting and providing birth control.
Which is all an extremely worthy cause but what's the food like? Happily, it's wonderful.
C&C offers an extensive menu of authentic Thai food all at very reasonable prices. The Tod Mun Pla Krai (deep fried fish patties) is 200 baht ($US6.50) and the Pla Ka Pong Nueng Se-ew (steamed whole bass with black soy sauce) is 350 baht ($US11.50). A small bottle of Thai beer called Singha is 90 baht ($US3); a Coke is 30 baht ($US1) while a bottle of Remy Martin is 2,100 baht ($US69).
There's nothing posh about C&C, the ethos is casual dining. The tables are covered in checkered cloth and on the ground floor all the chairs are plastic garden furniture. The setting is lovely though, you eat beneath a canopy provided by trees in an indoor-outdoor jungle setting over two storeys.
The vibe is laid back and fun, the background buzz is chatter, live Thai music, the whirr of fan blades on full power, and a waterfall wall. It's popular too though so ring ahead and book a table to avoid being turned away.
CONTACT
Cabbages & Condoms Restaurant Thailand
10 Sukhumvit Soi 12
Bangkok 10110 Thailand
For reservations, call [662] 229 4610
Email, restaurant@pda.or.th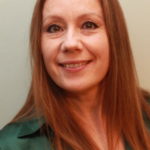 Tamara Pitelen is a writer, editor and PR consultant who specialises in wellness and spirituality. Now based in Bath, UK, Tamara has spent 20 years writing for newspapers, magazines and websites whilst living in Dubai, Hong Kong, Japan, England, New Zealand and Australia.
Read more on Asia, Bangkok, Destinations, Thailand
Comments