By Kris McIntyre
Categories Asia, Destinations, Food and drink, Japan, Japan, Tokyo, Type of Travel
Boasting the world's biggest fish market, an obvious love affair with French cuisine and more Michelin Star restaurants than any other city, Tokyo enjoys its reputation as the dining capital of the world. From the local izakaya (the Japanese equivalent of a pub) to luxurious lounge bars with breathtaking sky-views, French patisseries, cheap and cheerful noodle cafés to high-end kaiseki (Japanese haute cuisine), food lovers are spoilt for choice in Tokyo. Holiday Goddess', Kris McIntyre, discovers some of the best.
L'ATELIER de Joël Robuchon (6-1 0-1 Roppongi, Minato-ku. Tel: +81(0)3-5772-7500. Getting there: Ōedo line to Roppongi Station, exit 1). L'ATELIER is one of three award-wining restaurants in Tokyo by applauded restaurateur, Joël Robuchon. With most diners seated at the long counter looking into the open kitchen it's also surprisingly casual for a Michelin Star restaurant. There is a selection of set-course menus and an extensive a la carte menu including small tasting plates of Robuchon's signature modern French cuisine. If your budget doesn't stretch as far as the restaurant, stop by the patisserie during the day for an affordable indulgence. Note: Reservations at L'ATELIER are essential and can only be made by phone.
Tofuya Ukai  (4-4-13 Shiba-Koen, Minato-ku. Tel: +81(0)3-3436-1028. Getting there: Ōedo line to Akabanebashi). Built in a former sake brewery surrounded by traditional Japanese gardens, there is no central dining room at Tofuya Ukai, but instead a warren of private dining rooms with tatami mats and low tables. Hostesses in traditional costumes serve multi-course kaiseki meals with a focus on tofu, produced freshly at Ukai's own small workshop in the hills west of Tokyo. There is a range of price and vegetarian options available. Book well in advance.
Mosaique (4/F The Jewels of Aoyama 5-3-2 Minami-Aoyama Minato-ku. Tel: +81(0)3-6419-3711. Getting there: Omotesando Station, A5 exit via Ginza, Chiyoda or Hanzomon lines). Describing itself as "a friendly warm-hearted, open minded French restaurant" Mosaique serves unpretentious traditional French fare and is one of the best spots in the city for all-day brunch and evening cocktails.
Ryuzu (Urban Style Roppongi B1, 4 Chome-2-35 Roppongi, Minato. Tel: +81(0)3-5770-4236. Getting there: Ōedo line to Roppongi Station). Owned by one of Joël Robuchon's protégés, the vibe at Restaurant Ryuzu is comfortable chic where, like at L'ATELIER, diners can watch the chefs at work. Specialties include the shiitake mushroom tart, lobster served with a lobster essence sauce and sautéed abalone with fresh seasonal vegetables.
Sushi Zanmai Shibuyu (2-22-11 Shibuya, Shibuya-ku. Tel:+81(0)3- 5468 7339. Getting there: Shibuya Station via Yamanote, Ginza, Hanzomon, Fukutoshin, Denentoshi, Tokyu Toyoko or Keio Inokashira lines). Tokyo's restaurant scene shuts down early and is sleepy in the morning. But Sushi Zanmai is open 24 hours, so if you're craving late night nigiri-zushi or early morning toasted salmon in a relaxed setting, this is the spot to go. There are two restaurants in Shibuya: one close to Tokyu Honten Department Store and another opposite the east exit of Shibuya Station.
Kaikaya by the Sea (23-7 Maruyama-chō, Shibuya-ku. Tel: +81(0)3-3770-0878. Getting there: Yamanote Line to Shibuya, Hachikō exit). It's no wonder that this lively east-meets-west seafood restaurant is popular with locals and ex-pats alike. The owner, Mr Tange, loves surfing, the sea and a chat with his patrons. The friendly staff and great food make for a fun night out.
Gonpachi (1F, 2F 1-1 3-11Nishiazabu, Minato. Tel: +81(0)3-5771-0170. Getting there: Hibiya line to Roppongi Station, exit 1). Known best as the glam space where Quentin Tarantino shot 'Kill Bill', Gonpachi dishes up soba and kushiyaki (skewers) on the first two storeys and sushi on the third.
W Omotesando The Cellar Grill (Kita-Aoyama 3-10-6, Aoyama Pax Bldg B1F. Tel: +81 (0)3-3400-3552. Getting there: Omotesando Station, exit B2 via Ginza, Hanzomon, Chiyoda lines). The European-style menu at this basement wine bar and restaurant in fancy Omotesando plays second fiddle to its impressive wine list. There's a bottle for just about every taste and budget with mostly French and US wines sold at retail prices and a minimal corkage fee.
R2 Supperclub (7-14-23 Roppongi, Minato-ku. Tel: +81(0)3-6447-0002. Getting there: Hibiya or Ōedo lines to Roppongi Station). Based on a 1930's underground New York jazz club R2 Supperclub dishes up good food, cocktails and live jazz with a touch of sophisticated glamour. The menu spans continents from Middle Eastern mezze to fish and chips with a Japanese-style yuzu and black pepper tartare sauce.
Maduro (4F, 6-1 0-3, Roppongi, Minato. Tel: +81(0)3-4333-8783. Getting there: Hibiya line, Roppongi Station, exit 1C via Hibiya Line; or Roppongi Station, exit 3 via Ōedo line). Not to be confused with the bar at sister hotel, the Park Hyatt, made infamous by the movie 'Lost in Translation'; the luxury bar at the five-star Grand Hyatt Tokyo is famed for its rare whiskeys, Cuban cigars and live music.
Tips
Book well in advance. Reservations are essential at high-end restaurants and recommended at mid-range restaurants. Tipping is not common practice in Japan but many top-end restaurants will add a 10% service charge to the bill. Traditional or smaller restaurants often don't accept credit cards. Check out Tokyo Food Page for restaurant listings and reviews in English.
Getting around
Tokyo's rail network, including 13 subway lines (run by Tokyo Metro or TOEI) and Japan Rail (JR) lines is the easiest and cheapest way to get around. With a pre-paid Suica card you can transfer between lines. The rail system doesn't run between midnight and 5am but its easy to hail a taxi on the street or book a taxi (Tokyo MK Taxis Tel: +81(0)3-5547-5551). Make sure you have a good map on you at all times – Tokyo is a nightmare to try and navigate.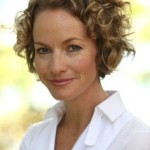 In 2002, as the host of Australia's YOGA TV, Kris helped demystify Yoga by bringing it into the living rooms of mainstream audiences across the world. Now, with the launch of her podcast series – Sacred Women's Business – she is exploring the Feminine through myth, story, ancient traditions and spirituality. In her 'day job' as a writer, editor and communications consultant, she works with strategic branding agencies – Generation Alliance and Citizen Group – in helping their clients ­ tell their stories better. She has also written for body+soul (NewsLifeMedia), marie claire (South Africa), Australia Yoga Journal, Spa Life, MiNDFOOD, dumbo feather and of course, holidaygoddess.co. Kris lives in Sydney, Australia. www.sacredwomensbusiness.com
Read more on Asia, Destinations, Food and drink, Japan, Japan, Tokyo, Type of Travel
Comments