By Louise Hawson
Categories Asia, Cultural, Vietnam
Louise Hawson uncovers an art-deco legacy where east meets west.
Lemongrass, pointy hats and slim women dressed in the ao dai gliding serenely around the place on charming old bicycles. Call me shallow but that's what Vietnam had always conjured in my imagination, until a recent visit. What I forgot (oops) was the whole Indochine française fusion that went on for close to 60 years, from 1887 until 1945. The lasting effects of the French occupation are many, but for me two stand out: excellent coffee and croissants for breakfast, and some of the most beautiful old colonial and art deco hotels in the world:
Sofitel Metropole, Hanoi. Built in 1901 by two French investors. The old wing is far more evocative than the new one.
La Residence Hotel & Spa, Hue. A Streamline Moderne art deco masterpiece (long lines, portholes). Used to be the French governor's residence in the 1920's. Looks out across sprawling gardens and the fabled Perfume River.
Majestic Hotel, Ho Chi Minh. Built in the late 1950s overlooking the bustling Saigon River. Graham Greene wrote the first draft of The Quiet American here.
Romantic nostalgia does however come at a price. Still, if you can afford even a night in one of these classic old beauties, it's definitely worth considering.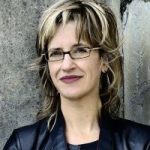 Louise Hawson has been involved in various forms of visual communication for more than 20 years, including advertising (as a copywriter/art director), independent documentary making and TV producing. In 2009-10, she embarked on her first photographic blog project, 52 Suburbs around Sydney, which became a book (published by New South Publishing) and exhibition at the Museum of Sydney in 2011. In 2012, she did a follow-up project, 52 Suburbs Around the World, which also evolved into an exhibition at the Museum of Sydney (July-November 2013) and her current book.
Read more on Asia, Cultural, Vietnam
Comments