By Tamara Pitelen
Categories Destinations
You know Christmas is nigh when the trees and glasshouses of the Royal Botanic Garden Edinburgh are spectacularly lit and all aglow.
An annual event, Christmas At The Botanics is a mile-long illuminated trail that winds its way through the world-famous Garden providing a magical experience after dark.
At any time of the year though, it's surreal to find yourself in a hot and humid rainforest in chilly Scotland. Gaze in awe at the majestic palm trees that reach to the ceilings of the 60ft high historic glasshouses that were built in the mid 1800s.
A centre for the study of plant diversity and conservation, the garden is open daily except Christmas Day and 1 January. Opening hours vary throughout the year. The Scotsman newspaper calls it a 'must see'.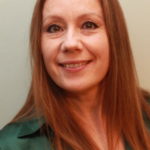 Tamara Pitelen is a writer, editor and PR consultant who specialises in wellness and spirituality. Now based in Bath, UK, Tamara has spent 20 years writing for newspapers, magazines and websites whilst living in Dubai, Hong Kong, Japan, England, New Zealand and Australia.
Read more on Destinations
Comments