By Tamara Pitelen
Categories Destinations, Dubai, Middle East
Tamara Pitelen discovers chocolate for millionaires in Dubai.
The most expensive chocolate in the world is only available in two places, New York and Dubai. It's made by a chocolatier called Fritz Knipschildt and is called La Madeline au Truffe.
About the size of a tennis ball, the Madeline costs AED 1000 ($270/£180) at the Chocopologie café chocolate lounge in Dubai, a church for the worshippers of chocolate/where lovers of chocolate go to worship.
Tucked away in a far corner of the Dubai Festival City shopping complex, Chocopologie was opened in December 2010 by the ruler of Umm Al Quwain, HH Sheikh Saud bin Rashid Al Mu'alla.
Along with Dubai, Umm Al Quwain is one of the seven emirates that make up the United Arab Emirates and, according to our waitress the day my friends and I visited Chocopologie for a look at the world's priciest choccie, the Sheikh is a frequent visitor himself, often dropping by in his helicopter (a chopper pad is close by) for a hot chocolate.
The visits of the sweet-toothed Sheikh are always unannounced though so the VIP area, which is like walking to Marie Antoinette's tea salon, is permanently kept free just in case the Sheikh pops in. Of course, the sound of helicopter motor gives staff some warning. We're told the Ruler of Dubai, HH Sheikh Mohamed, has also been a visitor on more than one occasion. These royal types like to flock together.
Most of the clientele though are Emirati women, which comes as no surprise. Little details like sugar 'cubes' in the shape of little red hearts are definitely not suited to typically masculine tastes.
The décor of Chocopologie is Rococo, the lavish and highly ornamental style of interior design that was popular in France during the 1700s, hot on the heels of the baroque period.
We're talking oil paintings in elaborate gold frames, velvet upholstery, plush carpets, red chandeliers and delicate porcelain boxes, busts of young women and statuettes of angelic cherubs.
Our waitress tells us that, since opening in December 2010, seven of the AED 1000 truffle treats have sold. Five were bought by the Sheikh himself and the other two by Emirati customers. You can't just pop in and pick one up htough, the Madelines are made to order. At least 24 hours notice is required because the cream must be infused for 24 hours and the rare Perigord truffles that go in the centre need to be flown in from France.
Happily though, the café lounge has a number of pretend Madelines made up customers can see what they look like. So, what's in this posh choc?
La Madeline au Truffe is hand-crafted using a dark chocolate ganache and a French Perigord truffle. The ganache is made using 71 per cent single bean Ecuadorian dark chocolate mixed with fresh cream that has been infused for 24 hours with the flavour of vanilla beans and pure Italian truffle oil. The ganache is then shaped around the French Perigord truffle (the truffle alone costs up to $1000 per pound/454 grams), then dipped in 71 per cent Ecuadorian dark chocolate and rolled in cocoa powder and finished off with gold dust. The final product is boxed up on a bed of sugar pearls.
Apart from La Madelines, there's a plethora of chocolate splendour to indulge in. For patron after handmade chocolates, a range is available that are all named after women who have befriended Mr Knipschildt, there's chocolates with names like Keiko, Queenie, Aisha, Sophie, Stacy and more. We tried Jeanett, a cheeky little white chocolate ganache infused with fresh peppermint molded in white chocolate with a dark chocolate bottom. We washed it down with a cup of thick Spicy Hot Chocolate, a beverage of 64 per cent melted chocolate mixed with chipotle, cinnamon, ginger and cloves to give it a kick. Not an everyday drink! Unless you're on a fast track to diabetes.
Desserts include chocogasmic creations with names like The Chocolate Love, Chocolate Truffle Beignets, and Chocolate Fondue for Two.
A full menu of non-chocolate food is also available but nothing is straight forward. Ask for a side of fries and you'll get French fries in a cone with truffle oil mayo and Himalayan rock salt.
Chocopologie Dubai
1st floor, the Marina Pavilion
Dubai Festival City, Dubai, United Arab Emirates
Email: christel@chocopologie.ae
Phone: +971 4 232 9880
Hours
Mon – Tues: 10am – 10pm
Wed: 10am – 10am
Thurs – Sat: 10 am – 12am
Sun: 10 am – 10 pm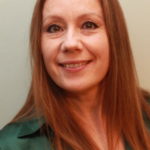 Tamara Pitelen is a writer, editor and PR consultant who specialises in wellness and spirituality. Now based in Bath, UK, Tamara has spent 20 years writing for newspapers, magazines and websites whilst living in Dubai, Hong Kong, Japan, England, New Zealand and Australia.
Read more on Destinations, Dubai, Middle East
Comments