By Vicki Arkoff
Categories California, Caribbean Islands, Destinations, Dubai, England, Europe, Jamacia, London, Los Angeles, Middle East, North America, United Arab Emirates, USA
Vicki Arkoff asks Russell Simmons (Def Jam, Phat Farm) for his worldwide travel favourites.
When price is no object, how do the super-rich choose which hotels to book? For music, fashion and media mogul Russell Simons, it comes down to location, location, location, and a simple matter of (vegetarian) taste.
When you jet-set around the world, running multiple empires, it's nice to know where to lay your head. "I know some good hotels," says Russell Simmons, putting it mildly.
The hip-hop impresario, Def Jam music mogul, film and TV producer ("Krush Goove" was based on his life in the early days of rap music, and he's since created programs such as Def Comedy Jam), fashion CEO (Phat Farm), social activist and philanthropist, is a self-made entrepreneur who's come a long way from his teenage gang past when "selling drugs was the only way in." Like no one else, he's tapped the spirit of success, selling everything from sneakers to energy drinks, wireless phones to Visa debit cards to amass a reported net worth of $350 million. And each time he sells a chunk of his empire he earns another $120 million to expand even further. "I've created a business that didn't exist a generation ago," says the life-long New Yorker, who many believe is prepared to run for the NYC mayor's office.
As wealthy and driven as he is, Simmons' personal philosophy keeps him grounded. A vegan, he practices yoga daily and insists that all his employees read and write a book report on Deepak Chopra's "The Seven Spiritual Laws of Success." "I surround myself with people that share the same spirituality that I believe in. People who are focused on living better."
Few people are focused on a life more luxurious than Simmons', judging by his list of favorite hotels, each one a gem offering a glimpse of what he appreciates most:
"I like water and I like great beaches — I care a lot about beaches – and I care a lot about service," Simmons said when deciding on his Top 5 Favorite Hotels list for HolidayGoddess.com. Above all, one particular amenity is essential: "I need to have green vegetable juice and good vegetarian food."
THE BEVERLY HILLS HOTEL: Beverly Hills. "I don't know what the best hotel is in L.A. but I choose The Beverly Hills Hotel because I'm comfortable there," says Simmons. I like the bungalows and some of the suites in the main building are nice, too." Offering unsurpassed privacy, the famous pink palace is a luxe five-star hotel nestled one 12 lush acres in one of the world's richest neighborhoods, with easy access to Rodeo Drive shopping and dining.
9641 Sunset Blvd, Beverly Hills, CA 90210 www.beverlyhillshotel.com 

THE DORCHESTER: London. Situated in the heart of London's Mayfair, with rooms and suites providing expansive views of Hyde Park, The Dorchester is fit for royalty – including the king of rap. A glamorous art deco gem, it recently celebrated its 80th anniversary with the neighborhood planting of 80 trees, and The Dorchester Spa reopened in May 2009 after a multimillion transformation. A wide range of dining is offered — from traditional afternoon tea to Cantonese cuisine – and highlighted by three-Michelin-star Alain Ducasse at The Dorchester, one of London's finest contemporary French dining experiences.
53 Park Lane, Mayfair, London, W1K 1QA, United Kingdom. www.thedorchester.com
OCEAN CLUB: Bahamas. "I love the Ocean Club." What's not to love? Renowned for its elegant sophistication, this elite, 35-acre, 3-mile-long beachfront hideaway reflects the posh exclusivity of a grand colonial manor, once the private estate of A&P heir Huntington Hartford II. Today its expansive manicured lawns and coconut palms provide an enchanting backdrop to the pristine white-sand beaches of Paradise Island. 105 guestrooms and residential-style villas. World-class golf, tennis, spa, pool, diving, snorkeling, sailing and wind-surfing.
P.O. Box N, 4777 Paradise Island, Bahamas. www.oceanclub.oneandonlyresorts.com
THE PALM, ONE & ONLY: Dubai. Located on the peninsula of one of the world's most spectacular landscapes, The Palm offers an exclusive and secluded enclave of impeccable style on white-sand beaches. Amidst lush gardens, fountains and pools and miles of key shoreline, guests enjoy exclusivity in a stunning setting like no other. Like Simmons, its chic and tranquil, exciting and vibrant. On the horizon is the excitement of the New Dubai Skyline, a short journey by water taxi or limo.
Palm Island, The West Crescent, Dubai, 37252, United Arab Emirates. http://thepalm.oneandonlyresorts.com/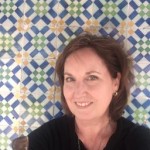 Vicki Arkoff's magazine work includes MAD, Daily Variety and Entertainment Weekly. She is the author of authorised biographies on Paul McCartney and Frank Sinatra.
Read more on California, Caribbean Islands, Destinations, Dubai, England, Europe, Jamacia, London, Los Angeles, Middle East, North America, United Arab Emirates, USA
Comments