By Nina McGrath
Categories Destinations, Dublin, Europe, Food and drink, Ireland, Type of Travel
Travel writer and guest Holiday Goddess Nina McGrath recommends the Guinness in Dublin for a first-time visitor,  and gorgonzola sandwiches for James Joyce fans.
On arrival in Dublin, you don't have to look far to ascertain that you are in Ireland; the pillar boxes are not red but a sedate shade of green, and shamrocks decorate the street lamps. Street signs are written in both Irish and English, which is handy as you can't get by just pronouncing Irish phonetically, for example 'Dan Laoghaire' is pronounced 'Dan Leery'.
I headed straight to O'Connell Street, home to The Spire of Dublin, a 398ft stainless steel spike that looks like it is waiting to receive a receipt the size of a city block. The Spire is located on the site of, and is a replacement monument for, Nelson's Pillar which was bombed by former IRA members in 1966.
O'Connell Street is also home to the General Post Office, where you can post postcards in the aptly titled 'All Places Except Dublin' slot. During the Easter Rising of 1916, the GPO served as the headquarters of the uprising's leaders and was extensively damaged in the assault by British forces. It was repaired years later when the Irish Free State government came into power, but bullet holes can still be seen on some of the original columns.
I crossed the Liffey River via the Ha'penny Bridge (so named as this was the toll once charged to cross it) and wandered through the narrow cobbled streets of Temple Bar. I was keen to find a pub and see if there was any truth to the rumour that Guinness tastes different in Ireland. The delicious dark pint I sampled in Temple Bar was a world away from the bitter brew I had tried on St Patrick's Day back in Oz, and a further surprise was how well Guinness complements oysters.
This newly discovered taste for Guinness inspired me to visit the Guinness Storehouse and make the seven floor ascent of the pint shaped building. Guinness differs from other beers in that roasted barley is used, giving a distinctive colour (ruby red and not black, revealed by holding the glass up to the sun) and burnt aftertaste.  Nothing quite awakens a craving for Guinness like learning how it is made while breathing in the sweet, malty scent of the brewing process. Thankfully you can sample the finished product in the first-floor tasting lab and in the seventh-floor Gravity Bar, where I sipped Guinness whilst taking in 360 degree views of Dublin.
If you can, visit Dublin on June 16th as this is Bloomsday when the life of Irish writer James Joyce is celebrated. This involves enthusiasts dressing in Edwardian costume and retracing the route taken by character Leopold Bloom in Joyce's novel Ulysses, for example stopping at Davy Byrne's pub on Duke Street for a glass of burgundy and a Gorgonzola sandwich. The pub still exists and does a roaring trade in Gorgonzola sandwiches all year, but particularly on June 16th.
About Guest Holiday Goddess Nina McGrath
Nina is an Australian travel writer who has travelled extensively in Europe. Nina is also a sleep and fatigue expert, so knows all the tricks to minimise jetlag, a handy skill for a travel writer. She writes about Australian expat experiences in London for www.australiantimes.co.uk and also blogs on www.ninamcgrath.com.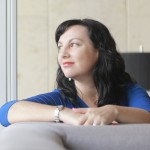 Nina is the author of Cash Cow. An Australian travel writer, Nina has lived in London and Hong Kong and travelled extensively in Europe and Asia. For more articles on travel and expat experiences see www.ninamcgrath.com.
Read more on Destinations, Dublin, Europe, Food and drink, Ireland, Type of Travel
Comments