By Tamara Pitelen
Categories England
Are you a connoisseur of exquisite and unique chocolate?
Wend your way to the Cocoa Tree, a gorgeous independent café and ethical chocolate-makers in Chorlton, Manchester, and order yourself an exotic hot drink like the Aztec. Inspired by the Mayans, it's a hot chocolate made with premium Madagascan dark chocolate, cayenne, chili and cinnamon. If that's not to your taste, how about a Secret Salted Caramel? The ultimate hot chocolate heaven. Or perhaps one that's infused with rose oil? All drinks served with a melt-in-your-mouth handmade chocolate.
Don't leave without a bag of pick-your-own assorted truffles. The lime chili is a taste bud revelation.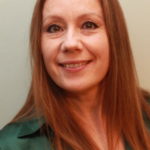 Tamara Pitelen is a writer, editor and PR consultant who specialises in wellness and spirituality. Now based in Bath, UK, Tamara has spent 20 years writing for newspapers, magazines and websites whilst living in Dubai, Hong Kong, Japan, England, New Zealand and Australia.
Read more on England
Comments