By Holiday Goddess Editors
Categories London
Postcard – Sir John Betjeman
Visitors to Kings Cross St. Pancras train station in London who walk upstairs to the Eurostar departure terminal for Paris, will see a statue of poet and conservationist Sir John Betjeman, who famously saved the station from destruction. It's by Martin Jennings. There is a pub near the statue named in Sir John Betjeman's honour, too – and you can find out more about the poet at this website. They call this part of the station The Meeting Place and Lonely Planet named it as one of the world's most romantic spots. You'll also find a champagne bar and Italian restaurant up here.
Holiday Goddess Postcard – Jessica Adams. Would you like to contribute to Holiday Goddess Postcards? Follow Holiday Goddess on Twitter to find out more, over the coming weeks. We're hiring!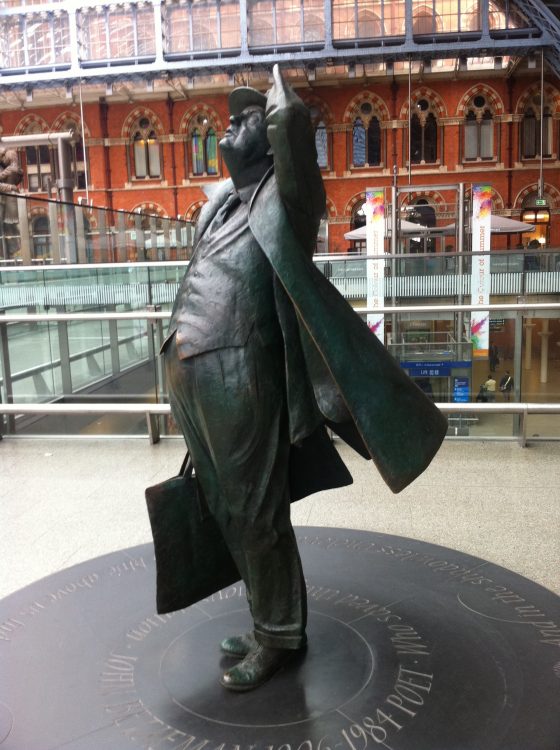 Holiday Goddess. Travel for Less.
Read more on London
Comments