By Tamara Pitelen
Categories Destinations, England
For about 5,000 years, a ring of 13 foot high standing stones weighing about 25 tonnes each called Stonehenge have stood in a circle in a field in Wiltshire, England.
One of the wonders of the world, each year millions flock to Stonehenge from all over the world to stare at the awesome sight of the silent stones.
In 1977, the stones were roped off but you still have two opportunities per year to touch them.
On the mornings of the summer and winter solstice, around the 21st of June and December, the ropes are briefly removed just before dawn, allowing visitors to walk right up to the stones. Even better, these two mornings are the only times its free to enter the site. Fodors calls the site "ancient and mysterious".
Holiday Goddess Postcard by Tamara Pitelen. Would you like to contribute to Holiday Goddess Postcards? Follow Holiday Goddess on Twitter to find out more. We're hiring!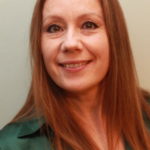 Tamara Pitelen is a writer, editor and PR consultant who specialises in wellness and spirituality. Now based in Bath, UK, Tamara has spent 20 years writing for newspapers, magazines and websites whilst living in Dubai, Hong Kong, Japan, England, New Zealand and Australia.
Read more on Destinations, England
Comments