By Andreina Cordani
Categories Europe, Great Escapes, Scotland, Weekend breaks, Wildlife holidays
Andreina Cordani tries seafood out of a loch and avoids the hordes.
About two hours' drive away from Glasgow, is the virtually uninhabited valley of Glencoe, where mountains soar into the sky as spring water pours down their sides. Deer roam the pastures, and you can even see the occasional eagle. For a quick weekend escape, there's nothing better, and if you want to stay longer, there's plenty more to discover. Travel in spring or Autumn and you're taking a risk with the weather, but you'll be avoiding the tourist hordes – and let's face it, when it come to Scotland, you're always taking a risk with the weather.
This is our must-list for the Glencoe area…
Walk the Hidden Valley
In previous centuries the Hidden Valley was used as a hideout for sheep rustlers or quarrelling clansmen, but now it's one of the most popular walks in the area. Walk, clamber and occasionally bum-slide along the two-mile path through a beautiful forest, crossing a sparkling burn which looks clear enough to drink (although don't!) until the valley finally opens out in front of you. Leave mid-morning and you'll get there in time for lunch in the valley, before heading back.
Visit the Clachaig Inn
Want to drink whisky, listen to live music, chat up outdoorsy Scottish men and carouse until the early hours? The Clachaig is for you. It's the best place to party for miles around and if you've been to the Hidden Valley that morning you'll see all the people you met along the way in the bar that night. The Clachaig also offers simple but very welcome accommodation including deliciously hot showers. The food is simple and hearty, perfect after a hard day's walking and there's even a drying room for your soaking-wet walking gear. (clachaig.com)
Sandwiches at Crafts and Things
OK, when it comes to freshly-made lunches you're not exactly spoilt for choice. It's Crafts & Things or… well, Crafts & Things. Luckily their rolls and cakes are excellent, they make packed lunches to go or you can eat in, surrounded by books and various crafty-crystally type gifts.
Seafood feasts
If there's one problem with Glencoe it's that there aren't enough good places to eat. Local eateries vary from the tartan-tablecloth-mixed-grill variety to the beautifully decorated places which garnish everything with 'jus' and charge a fortune. One exception is the Lochleven Seafood Cafe, which serves deliciously fresh, simple fish dishes straight from the loch.
Land Rover safari
The National Trust at Glencoe runs 'safaris' around its land from April to October. Incredibly enthusiastic guides drive you around, teach you to spot wild deer on the mountainside and give you a real insight into the landscape around you.
Get paddling
See nearby Loch Linnhe from different point of view by booking a kayaking session (we went with Rockhopper) Paddling silently along the flat water, we saw a seal pop its head out of the water and follow us. A perfect moment – and it's great for the biceps, too. www.rockhopperscotland.co.uk
Photo Attribution: http://www.flickr.com/photos/72486075@N00/ / CC BY-ND 2.0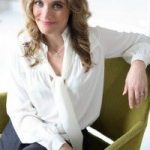 Andreina Cordani is a travel-obsessed writer whose magazine career has spanned from Cosmopolitan to Good Housekeeping.
Read more on Europe, Great Escapes, Scotland, Weekend breaks, Wildlife holidays
Comments