By Kris McIntyre
Categories Destinations, Europe, Spain
In the narrow, winding, medieval lanes and romantic, hidden plazas of Andalucia's capital and biggest city, it's easy to lose yourself in Seville's rich and tumultuous history and architectural highlights. Accommodation booking agent and visitor host, Rocio Sopeña has called Seville home for most of her life. She shares her tips for how to make the most of a visit to this exciting Southern Spanish city with Holiday Goddess editor, Kris McIntyre.
STAY
For Holiday Goddesses who want to experience life as a Sevillano, Rocio rents out more than 20 locally-owned apartments like 67 San Luis Street, Feria, located in the historic heart of Seville just a few minutes walk from calle Feria, Alameda de Hercules and most of the City's major monuments and cultural sights. For luxury seekers, the super cool EME Catedral Hotel (Calle Alemanes 27) offers chic accommodation, a café, restaurants, bars and a spa opposite the Cathedral.
ARCHITECTURAL WONDERS: CHURCHES, MOSQUES, HAREMS
Seville's Cathedral of Saint Mary of the See is the largest gothic cathedral in the world and the burial place of Christopher Columbus. You can climb the mosque's minaret (the Giralda) which still towers beside it for a bird's eye view of Seville. Nearby, the sublimely romantic Alcázar palace is one of the best remaining examples of mudejar (Muslim) architecture in the world. Built in the style of the magical Alhambra in Granada, this World Heritage–listed monument was originally a Moorish fort before it became the home of sultans and kings, harems and trade treaties. Dating back to the 13th Century, El Omnium Sanctorum on Calle Feria is the oldest church in Seville and close by, the beautiful Church of St. Louis of the French is one of the most important works of baroque architecture in Europe.
Tip: Many popular attractions offer free admission to the public on select days, e.g. the Cathedral (free on Sundays) and the Torre del Oro (free on Tuesdays).
MUSEUMS AND GALLERIES
On the riverfront is Isla de la Cartuja (Island of the Charterhouse) where you'll find the ancient and beautiful Monasterio de la Cartuja (Monastery of Saint Mary of the Caves), which is also home to the Andalucian Contemporary Art Museum. The Museum of Fine Arts (Plaza del Museo 9) is the second only to Madrid's Prado Museum for its collection of Spanish visual arts. Amongst the many private galleries in town, Rocio recommends Galería Rafael Ortiz (Calle Marmoles,12) in Santa Cruz. For a different museum experience head to Calle Castelar to check out the Museo de Muñecas y Juguetes Antiguos' collection of antique toys and dolls from Spain and around the world.
FLAMENCO
Rocio says that leaving Seville without witnessing the passionate Flamenco dance is a travesty. La Carbonería (Calle Levies, 18) in the Jewish district is popular with the locals, and the lovely folks at the Pension de las Cruces (Calle de las Cruces, 10) often throw private parties with well-known dancers and guitarists on its private patio. You can also catch a good show at the cosy, 18th Century patio Casa de la Memoria (Calle Abades, 16) or at Casa Carmen Arte Flamenco (Calle Marqués de Parada, 30) you can drop into Restaurante Las Piletas (Calle Marqués de Paradas, 28) next door for a traditional Andalucian feast.
CHILLAX
Chill out with Hamman-style at Aire de Sevilla (Calle Aire 15) in Santa Cruz. Centuries ago this was the site of some small Arab baths, and today houses mineral baths, massage and steam rooms, a teteria (tea house) and roof top terrace with a view of the Cathedral.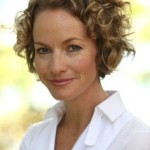 In 2002, as the host of Australia's YOGA TV, Kris helped demystify Yoga by bringing it into the living rooms of mainstream audiences across the world. Now, with the launch of her podcast series – Sacred Women's Business – she is exploring the Feminine through myth, story, ancient traditions and spirituality. In her 'day job' as a writer, editor and communications consultant, she works with strategic branding agencies – Generation Alliance and Citizen Group – in helping their clients ­ tell their stories better. She has also written for body+soul (NewsLifeMedia), marie claire (South Africa), Australia Yoga Journal, Spa Life, MiNDFOOD, dumbo feather and of course, holidaygoddess.co. Kris lives in Sydney, Australia. www.sacredwomensbusiness.com
Read more on Destinations, Europe, Spain
Comments