By Vicki Arkoff
Categories Americas International Deals, Baltimore, British International Deals, Budget Travel, California, Canada, Destinations, England, Europe, Iceland, London, Los Angeles, Maryland, Massachusetts, Montreal, North America, Reykjavík, San francisco, Toronto, Travel Tips and Secrets, Type of Travel, USA
Let the airfare wars begin! Will WOW air's ultra-low introductory prices be a game-changer or a pie in the sky?

WOW air, the ultra-low-cost transatlantic airline based in Iceland, has wowed the international travel industry by offering fares from Los Angeles and San Francisco to Iceland for as low as $99. Travelers also have the option to continue their trip to WOW air´s 21 European destinations including London, Paris, Berlin, Frankfurt, Dublin, Amsterdam, Copenhagen and Stockholm for as low as $199 one-way with a short one hour stopover in Iceland.
Do read the fine print though, as the $99 and $199 fares include taxes but do not include a return flight home at the same price. Many budget passengers are doing some smart shopping on other carriers for connecting and return flights to combine with the historically rock-bottom double-digit one-way fare departing from the U.S. It appears that luggage charges for anything larger than one small carry-on will also apply, upping the total fare, but that's not unexpected, given that check-in luggage price gauging continues to expand on domestic and international flights. One more caveat: seat pitch is not generous, so passengers desiring an increase from 30 inches to 34 inches will face an additional charge.
"This is a game changer for WOW air, and arguably the travel industry, making travel to Iceland and other European countries both easy and affordable from California," said Skúli Mogensen, founder and CEO of WOW air. "We are thrilled to add Los Angeles and San Francisco to our fast growing network. With the addition of our new long-range A330-300 aircraft to our fleet, we will be able to offer fares from Europe to the West Coast of the United States far cheaper than our competitors whilst maintaining great service with a smile, as we did with our routes to Boston, Baltimore/Washington D.C., Toronto and Montreal."
WOW air will begin flying to the West Coast of the United States in summer 2016 with inaugural flights starting in San Francisco on June 9 and in Los Angeles starting June 15. Service from San Francisco to Iceland will be available five days a week and service from Los Angeles to Iceland will be available four days a week with connecting flights on to other European destinations.
WOW air's expansion to California follows the launch of transatlantic services from 21 European destinations to Boston and Baltimore/Washington, D.C. in early 2015 and the news that the airline would begin flying to the Canadian destinations of Montreal and Toronto in May 2016, all via Iceland and with one-way fares starting at $99. The existing U.S. services now operate year-round and maintain consistent carrier loads of 90% plus. WOW expects its annual passenger capacity will more than double in 2016 to over 1.8 million, up from approximately 840,000 in 2015.
The California routes will be serviced by three new Airbus A330-300 aircraft, the first wide-body planes in the WOW air fleet, which will each carry 340 passengers in a single-class configuration. WOW air was ranked as the 7th best low-cost airline in Europe at the 2013, 2014 and 2015 Skytrax World Airline Awards and was the youngest airline in the top ten.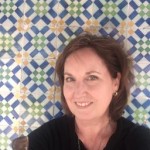 Vicki Arkoff's magazine work includes MAD, Daily Variety and Entertainment Weekly. She is the author of authorised biographies on Paul McCartney and Frank Sinatra.
Read more on Americas International Deals, Baltimore, British International Deals, Budget Travel, California, Canada, Destinations, England, Europe, Iceland, London, Los Angeles, Maryland, Massachusetts, Montreal, North America, Reykjavík, San francisco, Toronto, Travel Tips and Secrets, Type of Travel, USA
Comments