By Tamara Pitelen
Categories Cultural, Europe, Ireland
A visit to Blarney Castle in County Cork, Ireland, isn't just about snogging that famously promiscuous stone. The extensive grounds hold gasp-worthy delights including an ancient Druid's altar and Poison Gardens. A particular treat is the Witches Stone, a boulder in the shape of a witch's profile.
Some say the wicked Blarney witch was tricked into the stone and is now kept trapped during daylight by sacrifices made by visitors, namely pennies pushed into the cracks of the rock.
Other tales describe a benevolent witch who enchanted the Blarney Stone as a 'thank you' for being saved from drowning. Travel + Leisure call the grounds "enchanting".
Local ghost hunters claim to have recorded strong paranormal activity there.
Holiday Goddess Postcard by Tamara Pitelen. Would you like to contribute to Holiday Goddess Postcards? Follow Holiday Goddess on Twitter to find out more. We're hiring!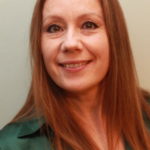 Tamara Pitelen is a writer, editor and PR consultant who specialises in wellness and spirituality. Now based in Bath, UK, Tamara has spent 20 years writing for newspapers, magazines and websites whilst living in Dubai, Hong Kong, Japan, England, New Zealand and Australia.
Read more on Cultural, Europe, Ireland
Comments