By Karen Moline
Categories Destinations, Europe, France, Paris
Novelist, journalist, author and Holiday Goddess editor Karen Moline knows France well. Place des Vosges in Paris is one of her favourite haunts.
Pay your taxes and you never know what might happen. The loveliest square in Paris got its name thanks to the Vosges province, the first in France to fork over the taxes Napoleon was demanding in 1799.
If you are in Paris, wandering around the Marais section is a must-do. Especially if you walk into Place des Vosges for the first time–the most delicious way to do so is to turn off Rue Saint-Antoine onto Rue de Birague—as you will have one of those travel moments so breathtaking that the hell of endless security checkpoints will have been worth enduring just so you could end up in this spot.
Place des Vosges was originally known as the Place Royale when its construction began in 1605 under King Henri IV, who wanted a posh new palace. He knew that another palace, the Hotel de Tournelles, had been a royal residence there until the fateful day in 1559 when King Henri II was jousting during a tournament and a lance pierced his eye, with fatal results.  His distraught widow, Catherine de Medici, demanded that the building be torn down and the gardens near where her husband had fallen destroyed. So Henri took a good look at the area and then smartly insisted that the other 35 buildings follow the plan of his palace, and the result is a sensationally symmetrical square (140 x 140 meters), with slate-roofed, white-stone-trimmed red brick houses atop a ground-floor arcade.
Henri IV never had a chance to live in Place des Vosges, as he was assassinated in 1610, but many well-known others have had the good luck to snare a residence. Madame de Sevigné was born at #1 bis; the cunning Cardinal Richelieu lived at #21 from 1615 – 1627; and, if you've ever suffered through an interminable production of Les Mis, you can blame it on Victor Hugo, who wrote most of his novel Les Miserables while living at #6 from 1832-1848.  (That building is now a museum.)
When I lived nearby on Rue St-Paul and was too broke to have a café at any of the expensive restaurants still lining the arcade, Place des Vosges was my favorite hangout and source of inspiration. It's one of the few public squares in Paris where you can sit on the grass without a French gorgon insisting you remove your derriere to an uncomfortable cast-iron bench. The fountains were always mesmerizing, the symmetry of the buildings always pleasing, and the crunch of feet on the perfectly aligned gravel paths surprisingly soothing. Sitting lost in reverie there will be one of the most enduring memories you'll have of Paris.
Photo: Flickr CC: Christophe ALARY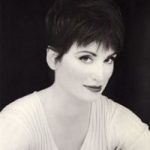 Karen Moline is a NYC-based novelist, journalist, and ghost-writer who has travelled the world in search of all things divinely, delectably, and deliriously Goddess.
Read more on Destinations, Europe, France, Paris
Comments