By Tamara Pitelen
Categories Cultural, Europe, Ireland
For a glimpse into the harsh realities of monastic life in Early Christian Ireland, pay a visit to this dry-stone beehive hut called Clochán na Carraige on the largest of Ireland's three Aran Islands, Inishmor.
Stone igloos like this one are dotted across the west coastal islands of Ireland. It's believed they were dwellings for medieval monks seeking solitude and austerity for divine connection. Although it's also rumoured that desperate local women with fertility issues would spend a night in a hut to pray for conception.
If only the stones could talk.
Inishmor is a ferry-ride from Galway or Doolin. National Geographic says Aran's enduring authenticity in the modern world is 'nothing short of miraculous'.
Holiday Goddess Postcard – Tamara Pitelen. Would you like to contribute to Holiday Goddess Postcards? Follow Holiday Goddess on Twitter to find out more, over the coming weeks. We're hiring!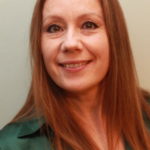 Tamara Pitelen is a writer, editor and PR consultant who specialises in wellness and spirituality. Now based in Bath, UK, Tamara has spent 20 years writing for newspapers, magazines and websites whilst living in Dubai, Hong Kong, Japan, England, New Zealand and Australia.
Read more on Cultural, Europe, Ireland
Comments