By Sue Ostler
Categories Edinburgh, Scotland
Sue Ostler loves everything about Edinburgh, from the famous festival to the ghosts…
Edinburgh is like Christmas everyday. There's the constant scent of malt (so deliciously reminiscent of gingerbread) and the whiskey to start with, and the excitement of August, when the Edinburgh Festival hits town, offering the chance to see any one of thousands of world class acts. It's a perfectly compact city where you can glide through the mazes and nooks and crannies and walk almost anywhere. For reference, Edinburgh is to London as Boston is to New York. It is quite like London's smaller, more genteel cousin. You might call it quaint – I would.
Even when the Festival has finished for the year, in this historic Aladdin's cave you'll never have a dull moment. Try a daytime visit to the spectacular castle, where the steep, cobblestone streets wind their way upwards towards ancient stone buildings.
At night, haunting lights and shadows dance over the medieval stone castle. Take in the cathedrals, the infamous Royal Mile and the original Hogwarts. Brave the ghost walks if you dare, complete with their authentic and fictionalized stories about the spine-chilling poltergeists, witch burnings, cemeteries and the hell that fell upon the prisoners of old.
Along with all this history,  Edinburgh also has the New Town – a buzzy, cosmopolitan shopping area, diverse enough to fulfill every retail therapy fantasy.
If you hate touristy places, you'll love Edinburgh. It's stunningly beautiful, magical, and I've never seen anything quite like it. It's worth going just to see the castle. And you'll never get bored with the array of restaurants and bars and beautiful green places .  If you want pure glamour and decadence on your trip, consider The Witchery Restaurant, right by the Castle, a place where you are as likely to rub shoulders with JK Rowling or Catherine Zeta Jones – as any of the ghosts of Edinburgh.  For more information visit www.thewitchery.com/celeb.html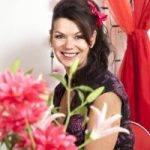 Sue Ostler is the associate publisher of "Rolling Stone" in Australia. She speaks on sex and relationships and hosts "Life in the Singles Lane" and "Vodka & Chocolate Therapy" singles seminars. She is the author of "Get Over It! "
Read more on Edinburgh, Scotland
Comments