By Kris McIntyre
Categories Destinations, Europe, Switzerland
The home of the United Nations and Swiss banking, Geneva is a gentle and privileged city where, in summer, Saudi holidaymakers come to cool off and well-heeled diplomats bask in the warmth of long evenings abuzz with al fresco mingling along its famous Lake.
Eating & drinking
Geneva can be expensive and a bit hit-and-miss on the dining front but there are some great spots to enjoy the rich social fabric of the city. For a drink with a view head to the popular pop-up bars located on the banks of Lake Geneva – La Terrases (near the Bain des Pacquis) or Les Iles de la rade on the opposite side of the Pont du Mont Blanc near Jardin Anglais. For great wines and tapas with friendly service head to Chez Lucien Wine Bar & Restaurant (Rue de la Scie 2, Tel: 022 311 44 93). Brasserie des Halles de L'île (Place de l'Ile 1, Tel: 022 311 08 88) attracts a hip young crowd for all-day brunch with live music on Sundays. The Cottage Café (7 Adhémar-Fabri, Tel: 22 731 60 16), set in a charming old house in the park near the Paquis, is popular for an alfresco lunch or tapas in the evenings, but make sure to book as tables fill quickly. Based on its Paris namesake, Brasserie Lipp Restaurant (Rue de la Confédération 8, Tel: 022 318 80 30) is a buzzy typical French brasserie with old-school service and great food. Kakinuma (Rue Henri-Blanvalet 3, Tel: 022 735 47 11) is rumoured to dish up the best Japanese in town and La Buvette des Bains (at Bain des Paquis, Quai du Mont-Blanc 30, Tel: 022 738 16 16) serves a cheap-and-cheerful 'dish of the day' (open from 7am until 9.30pm). For a healthy lunch Lacombe Organic Cuisine Aux Deux Portes (11, rue Schaub in the Saint-Jean Quarter) dishes up vegan cooking, organic produce and cookery classes (open Mon-Fri 9.30am-7.30pm).
City highlights
Take a dip in Lake Geneva, soak in the Turkish baths, have a massage and soak up the sun with a drink from the bar at the Bain des Paquis. From here, walk along the waterfront across Pont du Mont Blanc to the Old Town (Vieille Ville) and explore the winding streets of the Place du Bourg-de-Four. Take a peek into the world of the UN at the Palais des Nations with a park tour (Tuesdays and Thursdays, 11am and 2.30pm).
Pampering
After the Rain (Passage des Lions 4, Tel: 022 819 01 50) offers a range of massages and beauty treatments including the intriguing 'gold' facial including a gold and champagne exfoliation and a triple massage with gold and caviar serum. There's also a chocolate bath, but be warned, pampering doesn't come cheap here with treatments starting at CHF180 per hour.
Shopping
Designer boutiques are located between Rue du Rhone and Rue de Rive. Globus (Rue du Rhône 48) and Manor (Rue de Cornavin 6) are the main department stores and both have good food halls. For second hand retro wear head to Plainpalais or the Paquis, and Carouge for a bohemian touch with markets (Wednesday and Saturday), art galleries and bars. Note: the shops are closed on Sundays.
Chocolate
lovers
Geneva is a chocolate lover's paradise. For everything from truffles to chocolate stuffed pastries and fruits try: Auer
(Rue de Rive 4), Christian Constant
(Place du Marche 23), Arn Chocolatierie
(Bourg-de-Four 12), Cartier Patisserie Confiserie Chocolaterie
(Route de Suisse 38), Rohr
(Place du Molard 3).
Out of town
For fun, scenic day trips only an hour or so from Geneva visit the medieval French city of Annecy take the scenic train along Lake Geneva to the picturesque towns of Montreaux, Lyon or Chamonix (where you can catch the cable car up to Aiguille du Midi for an amazing view of Mont Blanc). Closer to home, catch the bus to Bossey (about 15 minutes from the centre of Geneva) and take the cable car up Saleve mountain to the  Shedrub Choekhorling Buddhist Monastery for a meditation class and a great views over Geneva. (Note: remember to take your passport when you head out of town).
Getting around
Geneva is small, efficient and easy to get around. If you are staying in a hotel, you'll receive a TPG travel pass that will get you around the city by tram, bus, train or water ferry for free during your stay. As with most little cities, the easiest and quickest way to get to know is to walk it.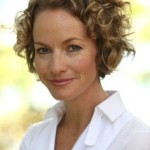 In 2002, as the host of Australia's YOGA TV, Kris helped demystify Yoga by bringing it into the living rooms of mainstream audiences across the world. Now, with the launch of her podcast series – Sacred Women's Business – she is exploring the Feminine through myth, story, ancient traditions and spirituality. In her 'day job' as a writer, editor and communications consultant, she works with strategic branding agencies – Generation Alliance and Citizen Group – in helping their clients ­ tell their stories better. She has also written for body+soul (NewsLifeMedia), marie claire (South Africa), Australia Yoga Journal, Spa Life, MiNDFOOD, dumbo feather and of course, holidaygoddess.co. Kris lives in Sydney, Australia. www.sacredwomensbusiness.com
Read more on Destinations, Europe, Switzerland
Comments