By Tamara Pitelen
Categories England, Europe
Tamara Pitelen joins hundreds of other wannabe J.K. Rowlings hoping to be discovered at the Winchester Writers' Festival


It's the place King Alfred used to call home and also where the legendary King Arthur would gather with his knights. Where is it? The pretty English cathedral city of Winchester, which in March this year, was named the 'best place to live in the UK' by The Sunday Times newspaper.
The paper described Winchester as "a historic, cultured, foodie hub with fine period architecture and a decent selection of independent stores." I can also tell you it has a population of about 50,000 and at the end of the 9th Century it was basically the capital of England under the leadership of King Alfred, the great king of Wessex. But as far as being your virtual tour guide for the tourist attractions of Winchester, that's as much as I can do, I'm sorry. I can, however, tell you all about the annual University of Winchester Writers' Festival because I've just spent a weekend there. And that was wonderful – apart from when one particularly caustic commissioning editor from a small independent publishing company chose my work to single out for particular criticism during her lecture. I sat at the back of the lecture hall, getting redder and redder, sinking lower and lower into my seat. Never mind though! Apart from her, every other speaker I heard was incredibly knowledgeable, personable, encouraging and interesting.
Taking place each June, the University of Winchester Writers' Festival was founded in 1980. Its birth was founded on the idea that writers want to meet fellow writers as well as connect with people from the literary and publishing worlds. As such, the festival aims to nurture new and established creative writers from around the UK and overseas working in all forms and genres.
And that's what it does. It's a boon for writers of all kinds, both established and emerging, looking to take their work to a wider audience. From crime to chick lit, to children's writers, romance novelists, poets, scriptwriters and more, all scribblers are welcome here.
Taking place over three days, this year's festival featured 28 talks, 18 workshops, various networking events as well as one-on-one appointments with a choice of 65 literary agents looking for new work and new authors to take on. It really does work as well. One of the speakers this year was Sue Wallman, a former magazine journalist who had her debut Young Adult novel published recently through the Lindsay Literary Agency. The agency is run by Becky Bagnell (who, incidentally, is the commissioning editor that discovered Bear Grylls while she worked at Macmillan) and the two women met at a one-one-one appointment at the festival. Sue pitched an idea but Becky didn't like it so she mentioned another project she was working on in passing, Becky liked it and now Sue is a published author. It's an amateur writer's version of the Cinderella story.
Located at the Winchester University campus – during holiday time so all the students have vanished – the festival attracts people from far corners of the world. I met one woman who'd travelled from Australia to be there. What's the attraction? The chance to completely immerse yourself in a love of writing for a few days and the chance to maybe, just maybe, be the next JK Rowling when your debut novel is recognised for the sheer brilliance that it is by someone with the power to have it stocked in bookshops across the country and to get you on telly with Richard and Judy.
You don't need to go for the whole three days; you can go for just the weekend or even just a day. If you do stay overnight, you're welcome to take a room in the student accommodation buildings. You get a small room with ensuite bathroom to yourself in a lovely brick building in a tree-lined piece of student suburbia. The rooms have a single bed, a study desk and shelves. In the evenings, you can choose to hole yourself up in this room and continue working on your great novel; you can dine with the other festival-goers or you can stroll into the city centre for a look around the historic city of Winchester.
For information on future writers' festivals at Winchester University, go to www.writersfestival.co.uk
Photos courtesy of Winchester Writers' Festival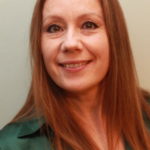 Tamara Pitelen is a writer, editor and PR consultant who specialises in wellness and spirituality. Now based in Bath, UK, Tamara has spent 20 years writing for newspapers, magazines and websites whilst living in Dubai, Hong Kong, Japan, England, New Zealand and Australia.
Comments