By Tamara Pitelen
Categories Jordan, Middle East
Hear the name Lawrence of Arabia and you probably envision the devastatingly handsome and courageous Brit who led an Arab revolt against oppressive Turkish rule during WWI. As portrayed in the 1962 movie with Peter O'Toole.
You probably don't imagine the chubby-cheeked, schoolboy's face that's etched into the side of a rock in the desert wilderness of Wadi Rum in Jordan.
This is, though, a likeness of British Intelligence Officer, Thomas Edward Lawrence, whose guerrilla tactics were said to have undermined Germany's Ottoman ally. His hero status, however, is disputed in some quarters.
The rock carving marks the meeting place of Lawrence and Arab leaders, whose faces are also carved there.
Want to see it? All travellers to Wadi Rum must register at the visitor centre before exploring the protected area.
Holiday Goddess Postcard – Tamara Pitelen. Would you like to contribute to Holiday Goddess Postcards? Follow Holiday Goddess on Twitter to find out more, over the coming weeks. We're hiring!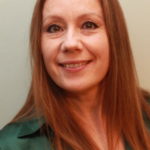 Tamara Pitelen is a writer, editor and PR consultant who specialises in wellness and spirituality. Now based in Bath, UK, Tamara has spent 20 years writing for newspapers, magazines and websites whilst living in Dubai, Hong Kong, Japan, England, New Zealand and Australia.
Read more on Jordan, Middle East
Comments