By Tamara Pitelen
Categories Destinations, Dubai, Middle East, United Arab Emirates
Tom Cruise scaled it. But one of our most fearless Holiday Goddess editors, Tamara Pitelen, took the elevator without him. Find out what it feels like to ride up the world's tallest tower, Burj Khalifa in Dubai.
I have healthy, new respect for Tom Cruise. He was teetering in my estimation there for a while, what with all that sofa-jumping-Scientology-don't-make-any-noise-when-you're-giving-birth-or-take-medication-if-you're-depressed stuff that's come out about him.  However, then I saw a photo of him sitting at the very tippy- top of the Burj Khalifa, the world's tallest tower, on the bit that's so high it's out of bounds for normal mortals, I had vertigo in sympathy.
Say what you will about him but he's a brave little Hollywood megastar. It would take man's bits of steel to perch up there.
Reaching 828 metres (2716 feet in old money) into the sky – we're talking looking down on clouds here – the Burj Khalifa stands in the centre of Dubai like an upended hypodermic needle. Tom basically sat on the pricky end of the needle, somewhere almost no one has gone before. Word is he was shooting a scene for Mission Impossible IV, reprising his role as superspy Ethan Hunt.
Since it opened to tourists earlier this year, the Burj Khalifa's Observation Deck, called 'At the Top', has been a big attraction for local residents and a must-do for visitors to the emirate.
The tower ('burj' is Arabic for 'tower') stretches more than 160 floors into the skies, not forgetting the 'needle' bit stuck on the top of which Tom got himself to the pointy end.
To give it some perspective, New York's tallest building is currently the 102-story Empire State Building. So if you stuck the Empire State building on top of the Empire State building, you're not far off the Burj Khalifa. But I digress.
I recently journeyed up to the Observation Deck of the Burj Khalifa, weeks after its opening for the second time. Yes, the second time. The Observation Deck first opened in January 2010 but was then promptly shut down again after one of the elevators trapped 14 visitors for about an hour who were en route to the Observation Deck. Some say that there had been so much pressure to open the tower on time that it was opened a little sooner than perhaps it should have been.
The powers-that-be in Dubai would indignantly deny even the merest hint of 'rush job' however. Whatever the reason, the Observation Deck was closed for a few months to sort any glitches out by which time enough people had done the trip for me to think it was safe to go up along with my on-holiday-in-Dubai friend Oona and her two children, aged four and six.
Of the four of us, it was Oona who, on coming out of the elevator and seeing Dubai stretching out for miles through the thick plastic window of the viewingdeck, panicked. Vertigo kicked in like an angry donkey and Oona fell to the floor, borderline hysterical, crying: "Oh God, someone save my children!"
The children, meanwhile, were pressing their little hands and mouths up against the window and soaking up the view as their mum was placated by one of the very lovely Burj staff members who spoke to her in the same soothing tones you'd use on someone standing on a bridge and threatening to jump.
I have to be honest though, for me getting to the top was a bit of an anti-climax – mainly because the Observation Deck is 'only' 124 floors above the ground, which means there's another 40 or so floors above it. Why didn't they put it any higher? I'm sure there are very sound and sensible reasons involving health and safety but still.
The foreplay is good though, they do a lovely job of getting you excited and the elevator ride is fun. The world's fastest elevator ride, the interior is black with lights like stars and it flies upwards at a speed of 64 km/h or 18 metres per second. (Tom wouldn't be seen dead in an elevator; apparently he was abseiling down the side of the world's largest erection.)
To get to the top, it pays to buy your tickets at least 24 hours in advance. If you rock up and want to buy a ticket and go up then and there, it's AED 400 per adult ($110). If you buy days in advance and book a time, it's AED 100 per adult ($28). The problem with buying ahead is that you're not guaranteed a clear view.
Dubai doesn't suffer much from inclement weather – unless you consider humidity and relentless heat 'inclement' – but it does have sand storms and pollution which can make for a hazy day.
All the same, if you want to get as high as you possibly can without an aeroplane and take home a coffee mug from the world's highest souvenir shop to prove it, this is the trip.
Unless you're Tom Cruise. Or possibly his stuntman. The photos weren't that clear.
Fast Facts
The entrance is in the lower ground level of Dubai Mall, near the Cafe Court next to P3 parking, being in Dubai Mall is very convenient for popping to the indoor skating rink or taking in the world's largest aquarium afterwards.
Opening hours: Sun-Wed, 10am to 10pm; Thu-Sat, 10am to midnight.
Last tickets to enter sold 45 mins before closing.
To buy tickets in advance, go to www.burjkhalifa.ae. Adults (13 years +) AED 100, children aged 4 to 12, AED 75. Children under 4, free entry.
Immediate entry prices:  Adults and children aged four and over, AED 400. Children under four, free entry.

Tamara Pitelen is the Editor of Wealth magazine in Dubai.
Photo: cc Flickr: JohnConnell http://www.flickr.com/photos/soutra/4254956494/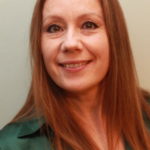 Tamara Pitelen is a writer, editor and PR consultant who specialises in wellness and spirituality. Now based in Bath, UK, Tamara has spent 20 years writing for newspapers, magazines and websites whilst living in Dubai, Hong Kong, Japan, England, New Zealand and Australia.
Read more on Destinations, Dubai, Middle East, United Arab Emirates
Comments