By Tamara Pitelen
Categories Destinations, Dubai, Middle East, Muscat, Oman, United Arab Emirates
The plan was, there was no plan. My friend Gordon and I had 72 hours off work, we had Gordon's new Nissan Murano and 1865 tunes on the iPod. All the ingredients for a whistle-stop road trip Omani style. By Tamara Pitelen. Photos by Gordon Finlayson.
I didn't know anything about Oman before heading there for a lost weekend of shisha, shopping, sea and souvenir hunting. All I knew was that driving to the Omani capital of Muscat from Dubai would take about five hours and that the country was ruled by a sultan. This trip was an unplanned, unknown quantity. Some would call this 'disorganised', we preferred 'spontaneous'.
The very nature of a road trip means the journey is part of the destination and Oman is particularly good for road tripping thanks to the many kilometres of brand, spanking, shiny new bitumen. In the 1970s there were just a few hundred kilometres of road throughout the whole of Oman. Now there's about 10,000 km of 'driver's dream' newly laid asphalt, wide smooth and largely empty dual carriage highways set against the dramatic scenery of the Hajar Mountains, although keep an eye out for the camels and goats that sometimes wander onto the road.
Fuelled by the obligatory bags of car sweets picked up at the petrol station, Gordon and I covered the miles between Dubai and Muscat as fast as was possible because we were staying in the Grand Hyatt Muscat that night and were impatient to throw ourselves into its warm and luxurious embrace.
Once ensconced, we kicked off the evening with cocktails by the pool followed by a browse around the alley ways of Muscat's Muttrah Souq, a big market with a certain Arabian Nights feel to it.
Located at Muscat's corniche, Muttrah Souq is the oldest market place in the area and is a maze of pathways full of poky, dusty shops stuffed to the rafters with things like 19th Century maritime artifacts; Aladdin-style lamps; frankincense rocks; spices and dates; the framed corpses of insects like scorpions and scarab beatles; silver ornaments; piles and piles of silver and stone jewellery, and thousands of khanjars, which are short curved swords for hanging off a belt. Everyone needs one of those.
If you wander far enough, you'll end up in the Gold Souq tucked away in the corner. Here you can mix and match gold, pearls, precious and semi-precious stones to create your own jewellery or pick up some ready-made memorabilia.
With our shopping budget demolished, Gordon and I headed back to the Hyatt where several beachcomber-style shisha cafes are located on the beach overlooking the Gulf of Oman. We installed ourselves at Le Mermaid Café and spent several hours sucking on a shisha pipe, drinking tiny cups of sweet, thick Turkish coffee and listening to the waves crash on the shore metres away.
The next day it was back into the Murano and on our way inland to who-knows-where… which turned out to be a backwater nowheresville called Ibri. We got to town about 9pm and checked in at the grandest place in town, the Ibri Hotel. Our footsteps echoed through the entrance corridor and we never saw a single other guest, it was a ghost town, where was everybody? We soon found out where the town's locals were; in a bar attached to the hotel. We had no idea what we were in for when we dropped in for a quiet nightcap and found a huge room teeming with local men in traditional dress, drinking and listening to music.
We were the only westerners and I was the only female in the place apart from the 'entertainment' on stage, namely four, plump, extremely bored and heavily made up young women, in eye-poppingly tight and bright dresses, who were shuffling about in front of a man playing Arabic tunes on a Yamaha organ. I think they were dancing.
We found out later the women were hired from Syria on six-month contracts to spend every evening in the hotel bar swinging beads in tight satin dresses. Gordon and I exchanged looks of the 'have we fallen through a black hole and into another dimension' variety. But things got better.
Prowling up and down in front of the stage was a swarthy bouncer type carrying an hundreds of long bead necklaces on his arm, it soon became apparent that members of the audience could buy a string of beads for one ryal (US$2.50) to give to their favourite dancer.
Apparently, in Oman when a man really wants to cut loose, he heads to a bar full of men, gets tipsy and pays to put necklaces around the necks of dancing women on stage.
As the alcohol took hold, the men in the bar got livelier – a phenomenon we're familiar with in the West as well. Some of the men got out of their seats and started dancing with each other in front of the stage.
Since I stood out like a neon Las Vegas stripper sign in a church, a few men tried to give me necklaces and invited me to join the ladies on stage. I demurred politely on the grounds that the organ player didn't know the Chicken Dance.
Get Tamara Pitelen's new book called Spokes, Blokes and Blarney, all about the time she spent three months cycling around Ireland in search of twinkly-eyed Irish men for husband material (think 'Bill Bryson meets Bridget Jones'). It's on Amazon in print at http://amzn.com/1463569750  and on Kindle at  http://amzn.com/B00560Q17U. Or, get a free copy on PDF! Just send an email to spokesblokesandblarney@gmail.com with the subject heading ' Free copy of Spokes please ' and you'll get an automated reply with a link to a free download. Just make sure you have Free copy of Spokes please in the subject head.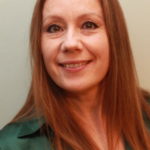 Tamara Pitelen is a writer, editor and PR consultant who specialises in wellness and spirituality. Now based in Bath, UK, Tamara has spent 20 years writing for newspapers, magazines and websites whilst living in Dubai, Hong Kong, Japan, England, New Zealand and Australia.
Read more on Destinations, Dubai, Middle East, Muscat, Oman, United Arab Emirates
Comments