By Tamara Pitelen
Categories Dubai, United Arab Emirates
Situated at the top of the Palm Jumeirah, a man-made, palm-shaped island connected to Dubai by road, the five-star Atlantis, the Palm hotel and luxury resort is a magnificent, other-worldly sight, which is why there's always people gathered on the corniche outside taking photos of it. Also home to a huge waterpark, restaurants, nightclubs and more, if you can't stay the night, stop by for coffee to get in for a look around. Gaze in wonder at the (controversial) indoor aquarium. Fodor's Travel calls it "five star lavishness".
Holiday Goddess Postcard by Tamara Pitelen. Would you like to contribute to Holiday Goddess Postcards? Follow Holiday Goddess on Twitter to find out more. We're hiring!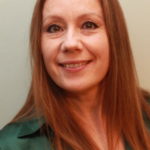 Tamara Pitelen is a writer, editor and PR consultant who specialises in wellness and spirituality. Now based in Bath, UK, Tamara has spent 20 years writing for newspapers, magazines and websites whilst living in Dubai, Hong Kong, Japan, England, New Zealand and Australia.
Read more on Dubai, United Arab Emirates
Comments