By Tamara Pitelen
Categories United Arab Emirates
Clad in white marble, the spectacular Sheikh Zayed Grand Mosque in Abu Dhabi rises from the desert sands on the outskirts of the United Arab Emirate's capital city.
The majestic sight of the mosque inspires spiritual awe in any heart, no matter what the religious persuasion or lack thereof. One of the few mosques that welcomes non-Muslims, it's also the world's third largest mosque (after two in Saudi Arabia) with capacity for an astonishing 40,000 worshippers. Special features include 24-carat gold gilded chandeliers.
Open to visitors daily throughout the year (except Fridays in Ramadan), the mosque is free to enter. Female visitors are required to wear an abaya to go inside, a black over-garment that can be borrowed at the entrance. Men are required to dress modestly. Lonely Planet calls it "a masterpiece of modern Islamic architecture and design".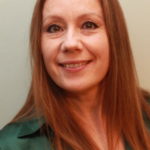 Tamara Pitelen is a writer, editor and PR consultant who specialises in wellness and spirituality. Now based in Bath, UK, Tamara has spent 20 years writing for newspapers, magazines and websites whilst living in Dubai, Hong Kong, Japan, England, New Zealand and Australia.
Read more on United Arab Emirates
Comments