By Karen Moline
Categories Destinations, New York, USA
Karen Moline longs to escape Manhattan for child-friendly White Water Bay.
For those of us who've endured an especially tough winter, spring can't come quickly enough. When the flowers are starting to poke up out of the cold ground and the buds swell into blossom, one thing is for certain: The kids are as fed up with cold and snow as you are, and are desperately antsy to be running around outside in the fresh air—but it's still not yet warm enough to let them stay out there, out of your hair.
If you're looking for a quick escape to the tropics without spending the money on a Caribbean holiday, there's a wonderful solution waiting for you about four hours and 200 miles due north of New York City at Six Flags Great Escape Lodge near Lake George in the Adirondack Mountains.
Downstairs from the welcoming lobby, dominated by a two-story fireplace, rustic log furniture, and an enormous moose head, is White Water Bay, 38,000 square feet of indoor water park set at a blissful and balmy 80 degrees.
The Great Escape Lodge has 200 suites, catering to visitors to the vast Great Escapes amusement park across the street—but the outdoor rides are only open in the summer. White Water Bay is the ideal escape for the colder months when it's pretty heavenly to be gazing up at a blizzard or pounding rain through the transparent roof while your kids frolic in the water.
White Water Bay has been designed for kids of all ages. Toddlers love the Tip-a-Kanu Beach, a 1-foot-deep pool with different activities, swings, and small slides. Bigger kids zoom up to the Tall Timbers Treehouse, a multi-level play structure with several long water slides as well as interactive features (nothing like squirting your dad in the face with a hydro-blaster after you turn the nozzle!), or dash up the stairs to go zooming down the Glacier Run or Snow Shoe Falls tube-shaped water slides with a 41-foot drop, or riding along with 3 other passengers on the bigger rafts of the Avalanche slide. Teens will love the Boogie Bear Surf, a surfing simulator with a continual sheet wave for body boarding; they can take surf lessons if they're really adventurous.
My eight-year-old son and I were happiest in the Tak-it-eesi-Creek, a fairly shallow circular "river" with a current. You can ride along in an inner tube, or simply float and let the pull of the water carry you along under mock caves and countless gushing sprays. We went around it so many times I lost count.
Grownups with kids old enough to leave merrily splashing can indulge themselves, too. Those who like to watch sports can escape to the Johnny Rockets Sports Lounge, with 22 enormous flat screens and all the mayhem you'd care to see. I much prefer the Serenity at the Lodge Spa, where you can get a massage, facial, body scrub, or hot rocks placed at strategic points for steamy, relaxing bliss. This spa is a little oasis of deliciously aromatherapeutic calm and quiet, away from the happy mayhem of the waves and the water several stories below.
And when the kids have worn themselves out in the water, they can continue to amuse themselves with burgers in the Johnny Rockets diner (where the wait-staff spontaneously bursts into song and dance routines) or with the Kids Klub activities, with arts and crafts, games, scavenger hunts, movie nights, or Bedtime Stories in the library of the Lodge, told by one of the Looney Tunes characters you grew up with. They can have Brunch with Bugs or Tea with Tweety or Sundaes with Sylvester or a Dance Party with Daffy (while you have Martinis with Mommy in the Tall Tales Tavern).
Lake George is one of the most beautiful lakes in New York State, and is a prime destination in the summer for visitors from all over the world. Translation: there are so many hilarious places to take the kids that they'll be in adventure-land bliss while you gape, appalled, at the tourist tackiness of it all at the southernmost end of the lake. But you can still escape from the noisiness of it on one of the Lake George paddlewheel cruises, by tubing down a nearby river, by visiting Fort William Henry and Museum and learning about the importance of the area during the American Revolution, or by indulging in some retail therapy at some of the local outlets in nearby Queensbury.
However long you stay in the area, the bustle and buildings of New York City will seem very, very far away.
Directions
For more information, check out the website at www.SixFlagsGreatEscapeLodge.com
You can rent a car in New York City and drive north, or take the Amtrak train out of Penn Station to Fort Edward and arrange with the lodge for pickup, or rent a car at Albany or Saratoga. If you're exploring the Adirondacks, you don't need to stay at the Lodge to enjoy the water park, as day passes and lockers are available, too.
http://www.flickr.com/photos/fxp/2084847878/ CC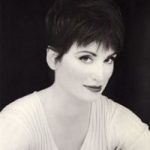 Karen Moline is a NYC-based novelist, journalist, and ghost-writer who has travelled the world in search of all things divinely, delectably, and deliriously Goddess.
Read more on Destinations, New York, USA
Comments