By Holiday Goddess Editors
Categories New York, USA
You've shopped til you've dropped, done the fabulous Sex & The City Tour – now it would be rude not to have cocktails a la Carrie and co (and remember, any hour is cocktail hour in NYC)… In a city that abounds with every kind of bar imaginable where do you start? If you look good enough to get past the door bitch, try the wildly opulent Rose Bar at the Gramercy Park Hotel http://www.gramercyparkhotel.com/bars.html and sit back and watch the models and stars (and those who want to be) sipping champagne and martinis.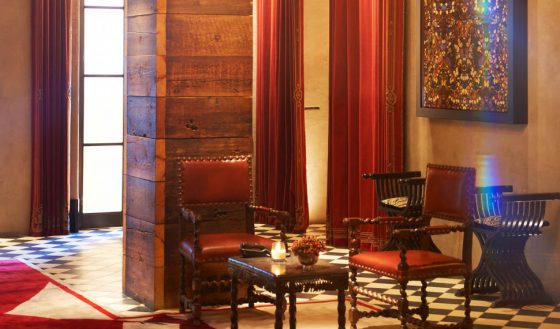 Image: Courtesy of Gramercy Park Hotel
One of my best finds in Manhattan when I was there for a few months was The Place http://www.theplaceny.com/html/index.htm  in the West Village.

Image: Courtesy of The Place
The cosy and intimate bar, one of the tiniest in Manhattan, seats only ten or so people so by the time you leave you'll be on first name terms with the bar staff.  If you're a nightbird, and you've already mastered getting past the door bitch (or bastard) at Rose and want to spot more celebs (this time think Drew Barrymore, Lindsay Lohan and entourage, Benicio del Toro, Selma Blair, Josh Hartnett and Courtney Love), head around the corner from The Place and go to the Beatrice Inn (285 W. 12th), the impossibly cool bar owned by Paul Sevigny (actress Chloe Sevigny's brother) a warren-like layout with low ceilings, oil paintings, old chests and bureaus, and nautical mirrors –  once you get over the shock of the overpriced drinks you'll feel like you just crashed some private celebrity party.
Holiday Goddess. Travel for Less.
Comments