By Karen Moline
Categories Destinations, New York, North America, USA
Karen Moline ducks to avoid the pretzels and jeggings in NY's famous mall culture. But if you want teen goth merch, this is the place!
Shopping malls are one of the staples of American films and television. You know – the scenes where the know-it-all tweens and teens just have to go shopping or they'll never get asked to the prom by the cute boy in biology class – or the scenes where the mean rich girls get their label itch scratched at Abercrombie while the poor nice girls get the sale bras at Victoria's Secret (all the time cringing in embarrassment as clueless Mommy shouts out, "Was that the 32 AA, honey?")
Because shopping malls tend to, well, sprawl, it's hard to reconcile the thought of riding a roller coaster or traipsing through an immense aquarium (as you can at the uber-vast Mall of America in Bloomington, Minnesota) when dodging the red-light-running taxis on Manhattan's crowded streets. But we'll got malls here. You've just to find them….
*South Street Seaport is a must-see destination, not for the quality of its shops, which are not anything unique enough to warrant a special trip (although there is something to be said for being able to handle the infomercial  stuff you normally can't touch in the As Seen on TV store—and yes, those green bags do keep your lettuce fresher longer!), but for its superior location. Jutting out into the East River right near the Brooklyn Bridge, the  Seaport building has great views, with lovely wooden chaises outside the 3rd-floor food court. When he was a preschooler, my son and I spent many blissful warm evenings scarfing down the chicken teriyaki from the food court ($1 more = extra meat!) while watching the boats and the tourists meander by. And be thankful the Fulton Fish Market, which used to be ensconced right next to the Seaport, has moved to the Bronx, because lemme tell ya, that place used to have a distinctive whiff that would put you right off your corn dogs.
*And then there's the Manhattan Mall, so discreet that you could walk right by it. My son and I spent way too much time perusing the selection in the now-gone KB Toys and testing the creams at the Body Shop when he was little, but the mall has now been renovated to include J. C. Penney, the slightly more down-market rival to nearby Macy's. If you need basics, this is the place.
*We have also spent way too much time in the toy aisles at Target, anchor of The Atlantic Center Mall in the Fort Greene section of Brooklyn. One of the largest shopping stops in the borough, this Target is a destination for those waiting for specials (you know, world-class designer stuff at unbelievable prices) that sell out a nano-second after they hit the racks, or plain old staples (clothes, home, food) at bargain prices. One problem is schlepping all the stuff you want to buy home, though; another is the long, longggg lines, the less-than-helpful staff, and the sheer tackiness of a lot of the items, which is why going there pre-Halloween (when tacky is a plus) is such a joy. And while the mall has a small Daffy's and a larger Marshall's for discounted designer gear, this mall is kind of drab and dark. It just doesn't have that mall feel to it.
*Fortunately, these malls pale in comparison to the Queens Center Mall, four floors of pure and quintessential, gob-smacking suburban mall-ness a few footsteps away from the Woodhaven stop on the R train. Go there on a weekend and you will see the melting pot of NYC in full melt, and I don't just mean the meltdown you'll have trying to find a seat in the chockfull-of-hyper-little-kids food court on the lower level. One chain store after another, that weird aroma of Cinnabons and hot pretzels mixed with cheap fabric and even cheaper perfume, J.C. Penney's on one end (where we found "jeggings—if you don't know what they are, you don't want to know!—for a whopping $6.99) and Macy's on the other, only much, much bigger than at Herald Square, with H&M, MAC, Sneakermania, and Shammah Bibles in between.  Our fave shop, hands down, is Hot Topic, haven for all Goth wannabes, especially if they are 11. There you'll find tweens squealing over rock-band tee shirts, Alice in Wonderland hair bows, fingerless gloves, and colorful pasties (um, not for tweens but sure good for convulsive laughter). For the price of a subway ride, you'll save big as the prices here are a lot cheaper than in Manhattan; the experience truly New Yorkish; and the lady selling churros (long, thin, Mexican crullers) outside the mall has a nice smile. Almost as nice as that of the guy who sells DVDs right next to her. When my son said he wanted a copy of Twilight Moon, I told him to forget it, as it was a bootleg. The guy straightened up and said, "Yo, lady, these are first-class digital downloads!" We burst out laughing, then licked churro sugar off our lips all the way back home.
South Street Seaport: Fulton and South Streets, Pier 17. Take the
subway (3, 4, 5, J, Z, or M) to Fulton Street; the A or C trains to
Broadway-Nassau; or the M15 bus, which stops close by.
Manhattan Mall: 100 W. 33rd St. near Herald Square and a block south
of Macy's. Take the B, D, F, N, Q, R, V, or W to 34th St. Herald
Square, or the 1, 2, or 3 to 34th St. Penn Station.
Atlantic Center Mall: 139 Flatbush Ave., Brooklyn. The Atlantic
Avenue/Pacific stop is a major transit hub, so there are plenty of
subway lines (B, Q, 2, 3, 4, 5, D, M, N, or R). I've gotten there on
the N express line from 14th St. in Manhattan's Union Square to Target
in under 15 minutes.
Queens Center Mall: 90-15 Queens Boulevard, Queens. From Manhattan,
take the R train to Woodhaven Blvd. Or take the express E or F to
Jackson Heights/Roosevelt Ave., then transfer to the R, G, or V.
Photo: southstreetseaport.com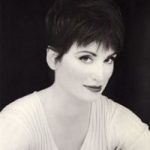 Karen Moline is a NYC-based novelist, journalist, and ghost-writer who has travelled the world in search of all things divinely, delectably, and deliriously Goddess.
Read more on Destinations, New York, North America, USA
Comments