By Karen Moline
Categories Destinations, New York, USA
Breaking News:
The Holiday Goddess Handbag Guide to Paris, London, New York and Rome is out now through HarperCollins. Buy now!
Holiday Goddess editor and New York resident Karen Moline suggests riding the Carousolar in the height of summer.
Let's just say the summer in the city can be hotter than Dante's inferno, with the humidity so high your hair turns instantly to frizz, and the steaminess so thick you can practically cut the greenish smog in half with one swift blow.
But the power of the sun, streaming down to bake the city streets, can also be put to wonderfully good use, and you can reap these rewards if you head down to South Street Seaport and take a ride on the Carousolar.
Set up by the mega-corporation General Electric, this carousel is entirely solar powered. The grid is set up nearby, and is comprised of technology-of-the-future solar panels with an ultra thin film module (with cadmium/tellurium or CaTe technology) that allow them to withstand extreme weather conditions (yep, NYC in August fits that bill!). Not only that, it's extremely stylish, with all-white creatures and solar-powered LED lights flashing as you go round.
Not only is the solar footprint negligible, but the rides are free. Beat the lines, which can be long, by arriving when it opens at 10 am or near closing at 10 pm.  And grownups who watch the kids enjoy themselves can also charge up their mobiles or other mobile devices at the solar-powered charging stations right near the carousel.
And when you're done, head inside the Seaport for some shopping in the bliss of the freezing cold air conditioning.
-South Street Seaport is located at 89 South Street along the East River. Take the M15 bus or the 2, 3, 4, 5, A, or C subway to Fulton Street and walk east.
Photo: Flickr CC: Media Evolution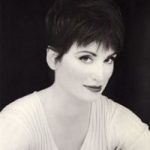 Karen Moline is a NYC-based novelist, journalist, and ghost-writer who has travelled the world in search of all things divinely, delectably, and deliriously Goddess.
Read more on Destinations, New York, USA
Comments