By Karen Moline
Categories New York, Travelling with Children, USA
Karen Moline finds everything from 'Make a mess here' exhibits to the wonders of Ancient Greece – all in New York City.
Spending the holiday season in NYC can be a dream come true to kids. The enormous lit-up Christmas tree at Rockefeller Center with the gleaming star above and the ice skaters below! The fancy windows of the department stores! The $5 chestnuts roasting on an open fire on every corner (well, okay, that's a slight stretch—it's just the hot dog vendors with some stinky charcoal but hey, it gets the job done)!
Yes, the holiday season can be a blast, especially for happy parents who've discovered all the sample sales in full force and are shopping till they're dropping—but sometimes even the most intrepid visitors need a day off from the mayhem and the crowds. This is a perfect time to take the kids to two of the best hidey-holes in Manhattan, where kids can run around and do what they want while their parents gratefully put down the shopping and rest their sore feet.
Uptown: The Children's Museum of Manhattan is located on a nondescript Upper West Side block, but don't let that fool you. Inside is a treasure trove of interactive fun geared toward imaginative kids on the go. Younger kids will love the Playworks area where they can happily make a mess, the Little West Side where they can play house, or the rainforest in the Adventures with Dora and Diego floor. Older kids will Gods, Myths, and Mortals Show: Discover Ancient Greece, where they can examine a real Trojan horse and other ancient artifacts, and act out their Hercules and Medusa fantasies. All kids will relish the Block Party, where they can build their own holiday villages, knock them over, and not have to worry about cleaning up the mess.
Downtown: The Children's Museum of the Arts is another hands-on play-space experience where kids can unleash their inner Van Gogh or Sarah Bernhardt. Upstairs are the art stations, with computer stations, a light table, soft blocks, homemade "flubber" ( like Play-doh but better), and painting and collage areas. You can let their masterpieces dry as you head downstairs to the Performing Arts Gallery, chockfull of costumes, musical instruments, and props so kids can put on a show based on all the crazed shoppers they saw on Fifth Avenue—and watch themselves at the same time on the house Green Screen. Also downstairs is the wondrous Ball Pond, stuffed with large soft balls so the kids can jump around and get their ya-ya's out. And when they're all worn out, they can unwind in the Book Nook, where you will doubtless already be sitting with your earplugs in and a dog-eared copy of Sex and the City.
Children's Museum of Manhattan
The Tisch Building 212 W. 83rd St. New York, NY 10013 212-721-1223
Open Tuesday – Sunday, 10 am – 5 pm (but open on Mondays over the holidays)
$10/person; children under age one are free
Children's Museum of the Arts
182 Lafayette Street (between Broome and Grand) New York, NY 10013
(212) 274-0986
Open Wednesday – Sunday, 12 pm – 5 pm; Thursday 12 pm – 6 pm
$10/person; children under age one are free; Pay as You Wish Thursday 4-6pm
Photo Attribution: http://www.flickr.com/photos/mitzabot_goes_boom/ / CC BY-ND 2.0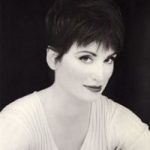 Karen Moline is a NYC-based novelist, journalist, and ghost-writer who has travelled the world in search of all things divinely, delectably, and deliriously Goddess.
Read more on New York, Travelling with Children, USA
Comments