By Karen Moline
Categories Destinations, New York, North America, USA
Karen Moline used to go clubbing in The Limelight (and was snapped there at the height of post-punk with The Police). Now she takes her son there, for some of New York's best child-friendly clothing and cuisine.
Once upon a time—well, actually back in 1846–a lovely Episcopal Church of the Holy Communion was built on the tree-shaded block of Sixth Avenue and 20th St. in Manhattan. I sincerely doubt that the builders who put in place thick blocks of stone, and who carefully installed the gorgeous stained glass windows, ever could have dreamed that 137 years later, a slightly different form of worship took place inside—when nightlife entrepreneur Peter Gatien gutted the place and renovated it as the Limelight nightclub.
The Limelight (nicknamed the Slimelight by clubgoers) came complete with twisting passages and dark hallways (all the better to hide your drinking and drugging, my dear!) and a large room in the main hall for discoing and other forms of merriment. At one party I was snapped patting the head of Andy Summers, the guitarist in the Police, who was not exactly thrilled with me; that photo held a prominent place of display in my kitchen for many years.)
The club flourished until the mid-1990s, when drug use got out of hand, and in an infamous case one dealer, Angel Melendez, was murdered by a well-known club kid named Michael Alig. Gatien left New York as a tax exile, another short-lived club named Avalon opened and shut, and the church fell into disrepair.
Until now. In another remarkable transformation that would have equally shocked the original builders, the Church of the Holy Communion has been renovated once more into the Church of Conspicuous Consumption—otherwise known as the Limelight Marketplace.
Tucked into the gorgeously sleek space are a treasure trove of about 60 tiny independently-run boutiques and bakeries aimed for children of all ages. In fact, when I took my little boy inside, he couldn't believe I had once danced till dawn where Hunter's famous Wellies, Petrossian's caviar, WannaHavaCookie's trademark Whoopee Pies (only $3.50, a real bargain), and the world's largest gummy bear (five pounds of pure cavities at It Sugar) are now sold.
My son's favorite shop was the Japanese Zakka on the third floor, where there are stylish books, robots, and Ugly dolls for the discerning mini-stylista. He was equally thrilled by the cuteness factor of the eco-sensitive pet gear at Sophie & Teddy's Doggy Delights; as well as the eclectic selection of books and toys just for kids at Booksmart and the cute sayings on the teeny tee-shirts at Silly Souls.
Moms will head straight for the Havaniana flip-flop bar and Sue Devitt's makeup stand. Don't be surprised if these moms return without the kiddies while they get a Brazilian at the Patron Saints of Bikini Waxers, the J. Sisters' salon.
Limelight Marketplace, 656 Sixth Avenue at 20th St.
Website –  http://www.limelightmarketplace.com
Monday-Saturday 10 a.m.-10 p.m., Sunday 11 a.m.-8 p.m.
Photo: cc Flickr/gsz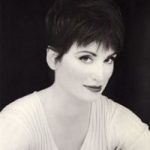 Karen Moline is a NYC-based novelist, journalist, and ghost-writer who has travelled the world in search of all things divinely, delectably, and deliriously Goddess.
Read more on Destinations, New York, North America, USA
Comments