By Jenny Valentish
Categories Australia, Destinations, Melbourne, Pacific, Victoria
Jenny Valentish recommends the heaving silver scone stand at Melbourne's Langham
When seeking out afternoon tea in a city, it's always promising to find it in a hotel bestowed with bellhops and uniformed doormen — particularly if it's still affordable. The five-star Langham Hotel is in a plum spot on the CBD's Southbank Avenue, and is a favourite with the well-heeled and well-known.  Upon entering, the breath is rudely taken from your lungs by a streaming waterfall cascading down towards the doors and bookended by escalators. Up two levels is the understatedly chic Aria lounge bar. Afternoon tea here isn't so much a quaint grandma experience as a cocooning experience from the bustle of the city — and the bar's not at all bad for cocktails, I may as well add. $35 per person will bring you each your own three-tiered silver stand, loaded with delicate sandwiches with their crusts cut off (they'll be happy to rustle up a vegetarian option), two scones with individual pots of chantilly cream and jam, and an array of petit fours. This is the Langham Tiffin tea; alternatively you can plump for the $39 chocolate indulgence — and both come with coffee, hot chocolate or leaf tea in silver teapots, naturally. It's a fantastic way to while away a few hours with your favourite ladies — or even make a business meeting a whole lot more palatable. The hotel itself recommends 'a quiet tête à tête'.
1 Southgate Avenue, Southbank, Melbourne, Victoria 3006, Australia T (61) (3) 8696 8888
http://melbourne.langhamhotels.com.au/melbourne/
http://www.flickr.com/photos/duncanchen/3752531966/ CC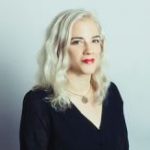 Jenny Valentish is a regular contributor to the Sydney Morning Herald and the Saturday Paper, and former editor of Time Out Melbourne and Triple J's Jmag.
Read more on Australia, Destinations, Melbourne, Pacific, Victoria
Comments