By Jessica Adams
Categories Australia, Pet-friendly
Look at Stayz at http://www.stayz.com.au for the biggest and best range of dog-friendly hotels, spas, cottages, cabins and campsites. And these also come highly recommended:
Quarterdecks Harbour Retreat, Hervey Bay, Queensland. Rooms AUD$120 per night.
At http://www.lastminute.com.au
The Hilton, Adelaide, South Australia. You'll have to deposit AUD$500 in case your dog eats the bed linen (or does other unmentionable things to it). However, this luxe dog-and-woman Hilton stay is hugely popular. Room is $170 plus $90 for Fido. At http://www.hilton.com
Turon Gates, New South Wales. Try these cabins and cottages from $320 for two nights, for you and your animal. At http://www.turongates.com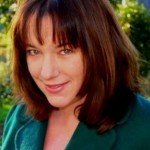 Jessica Adams edited The Holiday Goddess Guide to Paris, London, New York and Rome in 2011 with Anna Johnson, published by HarperCollins, which is also published in four separate e-book editions at the Apple Store. Jessica has been a team editor on Girls' Night In (HarperCollins) and Kids' Night In (Puffin) in aid of the charity War Child. She has also worked as a team editor on In Bed With (Little Brown and Penguin) and in her own right, as the author of bestselling novels including Single White E-Mail and Cool For Cats (Black Swan). She is well known as an astrologer and her website jessicaadams.com attracts 1.5 million visitors every year.
Read more on Australia, Pet-friendly
Comments