By Jenny Valentish
Categories Australia, Destinations, Europe, Germany, Melbourne, Pacific, Victoria
Jenny Valentish misses the train in Melbourne and Berlin, and doesn't care…
Southern Cross Station, Melbourne:
Oh, lucky you. Tucked away on Little Collins Street (No. 582), mere steps from the lumpen food court of Southern Cross Station, lies Saint & Rogue, a bar abundant with nooks and crannies in which to bemoan your luck over a nice cocktail. The wood panelled walls are lined with dusty books, and there's a fine restaurant upstairs.
www.saintandrogue.com.au
Ostbahnhof in East Berlin:
If you miss the last train home on Friday night, head to Berghain (Am Wriezener Bahnhof 1) — an imposing techno club which, with its associated Panorama Bar, will take care of you till Monday morning. Held in a converted electricity power station, it's a legendarily hedonistic shindig… so don't go down to the 'dark room' unless you're really feeling lonely.
www.berghain.de
Hauptbahnhof in Berlin:
Central Berlin's Hauptbahnhof is Europe's largest train station, spread over two levels — which means you'll spend so long looking for your train you're bound to miss it. Never mind — art galleries are popping up all around it like daisies in an urban jungle. Nearby Hamburger Bahnhof (Invalidenstraße 50-51) was the old station, and now it's a gallery featuring contemporary art from around the world, while Heidestrasse (Heidestrasse 46-52) has a series of small galleries for every taste.
www.hamburgerbahnhof.de
Do you have a great train station to recommend (worth missing a train for?) E-mail us your secret.
Photos: Justin Tabari Photo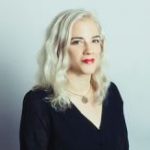 Jenny Valentish is a regular contributor to the Sydney Morning Herald and the Saturday Paper, and former editor of Time Out Melbourne and Triple J's Jmag.
Read more on Australia, Destinations, Europe, Germany, Melbourne, Pacific, Victoria
Comments