By Jessica Adams
Categories Australia, Destinations, Melbourne, Pacific, Victoria
Jessica Adams has just found Australia's best cheese on toast
Okay –  so the cheese on toast at Melbourne's famous Richmond Hill Café & Larder is almost $12 a plate. But this is not cheese as we know it. Dine here (breakfast and lunch are best) and you will soon realise the people at Richmond Hill take their fromage seriously. There is a chilled cheese room. There is also a cheese club. And their salad is pretty astonishing too. You too will want to take home the cookbooks and the balsamic vinegar to try making it yourself…
The Richmond Hill Café & Larder usually has a queue at peak times so consider a weekday breakfast. Expect unfussy, unpretentious dining with beautiful Australian ingredients, immaculately prepared. And the wine list is something else.
The Café is on a busy shopping street in Richmond well-known for its sample stores, so you will be a short walk away from Sportsgirl, The Body Shop and other chains offering end-of-line stock and last season bargains.
But hey, you're here for the food. Richmond Hill Café & Larder is a pilgrimage for many visitors to Melbourne and it's conveniently on a tram line too. Most taxi drivers also know it but if they don't, just show them the cheese…
Hours are usually 8.30am through 5pm most days, but check for changes (and special foodie events) at  http://www.rhcl.com.au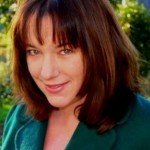 Jessica Adams edited The Holiday Goddess Guide to Paris, London, New York and Rome in 2011 with Anna Johnson, published by HarperCollins, which is also published in four separate e-book editions at the Apple Store. Jessica has been a team editor on Girls' Night In (HarperCollins) and Kids' Night In (Puffin) in aid of the charity War Child. She has also worked as a team editor on In Bed With (Little Brown and Penguin) and in her own right, as the author of bestselling novels including Single White E-Mail and Cool For Cats (Black Swan). She is well known as an astrologer and her website jessicaadams.com attracts 1.5 million visitors every year.
Read more on Australia, Destinations, Melbourne, Pacific, Victoria
Comments