By Tamara Pitelen
Categories Australia
Dinner under the stars against the backdrop of sacred indigenous site Uluru is offered in the outback of Australia's Northern Territory with Sounds of Silence. Travelling foodies can nibble on morsels of crocodile, washed down with sparkling wine, while being serenaded by didgeridoo, overlooking the Uluru-Kata Tjuta National Park. After a bush tucker-inspired buffet, it all goes eerily quiet and eyes turn upwards to gaze at the heavens as the mysteries of the starry night skies are decoded by the resident astrologist.
Holiday Goddess Postcard by Tamara Pitelen. Would you like to contribute to Holiday Goddess Postcards? Follow Holiday Goddess on Twitter to find out more. We're hiring!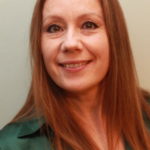 Tamara Pitelen is a writer, editor and PR consultant who specialises in wellness and spirituality. Now based in Bath, UK, Tamara has spent 20 years writing for newspapers, magazines and websites whilst living in Dubai, Hong Kong, Japan, England, New Zealand and Australia.
Read more on Australia
Comments