By Tamara Pitelen
Categories New Zealand, South Island
Overlooking Lake Tekapo, on the summit of Mount John at 1,036m above sea level, the Astro-Café is the ultimate mountain top refreshment stop. Enjoy coffee and bakery fare with award-winning views of Lake Tekapo, the Mackenzie Basin and the Southern Alps. Also home to New Zealand's premier astronomical research observatory, the unpolluted night skies make this an unsurpassed spot for star-gazing with observatory tours offered by Earth and Sky. Lonely Planet calls it "possibly the best place on the globe for a café".
Holiday Goddess Postcard by Tamara Pitelen. Would you like to contribute to Holiday Goddess Postcards? Follow Holiday Goddess on Twitter to find out more. We're hiring!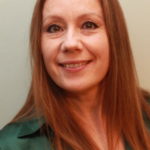 Tamara Pitelen is a writer, editor and PR consultant who specialises in wellness and spirituality. Now based in Bath, UK, Tamara has spent 20 years writing for newspapers, magazines and websites whilst living in Dubai, Hong Kong, Japan, England, New Zealand and Australia.
Read more on New Zealand, South Island
Comments