By Tamara Pitelen
Categories New Zealand, South Island
Want to time travel back to 1910? Head to the tiny town of Blackball on the west coast of New Zealand's South Island.
This once-thriving-now-sleepy old coalmining town was the birthplace of the New Zealand Labour Party and a hotbed of worker militancy.
Today, the town's claim to fame is its time-capsule hotel, Formerly the Blackball Hilton. The 'formerly' came after the Hilton Hotel brand got wind of the wry Kiwi joke and spewed forth legal threats.
Have a drink in the bar with locals and peruse the decades of history plastered all over the walls in newspaper clippings, photos and memorabilia. Or stay the night and listen for ghosts in the famously haunted community centre nearby. Stuff calls it 'west coast hospitality at its best'.
Holiday Goddess Postcard – Tamara Pitelen. Would you like to contribute to Holiday Goddess Postcards? Follow Holiday Goddess on Twitter to find out more, over the coming weeks. We're hiring!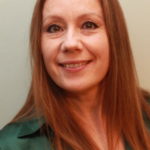 Tamara Pitelen is a writer, editor and PR consultant who specialises in wellness and spirituality. Now based in Bath, UK, Tamara has spent 20 years writing for newspapers, magazines and websites whilst living in Dubai, Hong Kong, Japan, England, New Zealand and Australia.
Read more on New Zealand, South Island
Comments