By Sara Foster
Categories Cuzco & the Sacred Valley, Peru
Sara Foster finds the lost city of the Incas – one of the new seven wonders of the world – and the best ponchos and lemon pie on offer.
Cuzco is literally a city in the clouds. At 3,326 metres above sea level, altitude sickness shouldn't be taken lightly and so, schedule allowing, it's best to take it easy for the first few days of your stay while you adjust to the change. That said, as you fly in over the mountains to see a fairy-tale town nestled in the hills below you, it's hard not to go adventuring straight away. Be prepared to take taxis (take the official yellow ones and you won't need to barter) as you're guaranteed at least one way will be a steep uphill climb, and altitude can leave you panting for breath much sooner than you're used to.
The heart of Cuzco is the Plaza de Armas, where you can take refreshments and cake in one of the first-floor balcony cafes, while watching the local women carrying their babies in colourful ikat papooses. Trotomundos does great lemon pie and coffee. In the evening a special spot is El Meson de los Espaderos (main entrance around the corner of the plaza on Espaderos, opposite some decent jewellery shops). It has a free salad bar, delicious mains (20–30 nuevos soles) with some veggie options, and balcony seats overlooking the plaza. Another good option is the Inka Grill on Portal de Panes, which has pizzas, pasta and vegetarian dishes for 20–40 nuevos soles (or, if you prefer, the local delicacy of guinea pig with rosemary and chilli pepper for 55 nuevos soles).
If you don't want to shuffle through souvenir shops or buy from the oh-so-persistent sellers, go to the Art Vivo del Cuzco al Mundo, selling fine Peruvian woollens, textiles, jewellery and leatherware (open 10.30–13.00, 15.30–21.00, Marquez Mantas side of the plaza). Bargains can also be found in Centro Artesenal Cuzco, south of the plaza on Avenida Sol. Alpaca wool items are a feature of Cuzco merchandise – and can be picked up much more cheaply at markets than in specialised shops, as long as they can convince you that you're getting the genuine article!
To rest your head, try the Hostel Virrey right next to the plaza, or the Rumi Punku (www.rumipunku.com). If you're prepared to go a little further for a good cause, Los Ninos has basic clean rooms (www.ninoshotel.com) and profits go to education and care of some of the poorest children in the town. From the narrow street all that's in evidence of Los Ninos is just a double green door, but once inside rooms are set around an elegant traditional courtyard. Wherever you stay, check you have heating or warm blankets, as once the sun has gone down it can get very cold.
Cuzco is the staging post for visiting Machu Picchu, known as the lost city of the Incas and voted as one of the new seven wonders of the world. However many times you've seen the photos, the reality is still incredible. Many people trek some of the way to arrive at the famous Sun Gate to get their first glimpse of this amazing place at dawn – and if you plan to do just that, get on the web and get booked up as soon as possible, as places are limited. Bear in mind that the tracks are restricted in February, and may be more difficult to negotiate during the wet months of December to April. Check on forums for the best current tours, as prices and operators change frequently, and things like how far you travel each day and how much equipment you have to carry will really matter when you're there. In fact, the key for anything to do with Machu Picchu is to book as soon as possible – treks, trains and buses can be heavily subscribed and may put severe limitations on the time you can spend exploring.
Aguas Calientes
If you don't want to trek it's possible to take the train from Cuzco to Aguas Calientes, and from there get a bus up to Machu Picchu. Train tickets can be booked in Cuzco, and you can hop on and off at smaller picturesque villages such as Ollantaytambo along the way and get a taste of country life. It's better to stay overnight in Aguas Calientes if time allows, so you can get up to Machu Picchu early and beat the daytime crowds – the first buses set off in darkness and get you there as the sun comes up. There are plenty of hostels to choose from, though you're a little stuck for quality choices. If you're not in high season (June – Sept), wait until you arrive so you can ask to see rooms before you make a decision. In your downtime there's plenty of shopping available, particularly for ponchos and ikats. Artes anias Condor Handicrafts has a beautiful array of jewellery in assorted designs (situated just under the Machu Picchu Inn on the main strip). Eateries also abound, and a good choice is the Inka Wasi pizzeria, with wood-themed Inca interior and live panpipe music (for those who aren't panpiped out!). Free pisco sours are offered almost everywhere to lure you in, though their quality varies substantially. You can also visit nearby hot springs, ask locals for directions. Finally, take flash flood warnings seriously as Aguas Calientes is on such a steep narrow strip that if heavy rains occur it can be a real problem.
Top tips:
– If you get altitude sickness try drinking coca tea, the local remedy, made from the same leaves used for making cocaine. Just don't try to take them out of the country or you could be in big trouble.
– At altitude your skin will burn much faster, so use sunscreen even if it doesn't feel that warm.
– Roads in Peru are often poor quality and run through mountainous terrain, so fly when you can. Book direct online with the local airlines such as LAN and you'll save money.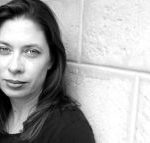 Sara Foster is the bestselling author of two psychological suspense novels, Come Back to Me and Beneath the Shadows, and is always on the lookout for the next travel adventure.
Read more on Cuzco & the Sacred Valley, Peru
Comments