By Holiday Goddess Editors
Categories Maldives
We talk about the Maldives as if it's one place but more accurately it's a collection of about 1190 islands and sandbanks. Some of these islands can be walked from one side to the other in about half an hour – assuming you can be bothered putting down your cocktail and getting off your beach lounger. One such idyllic spot is Gangehi Island, which is home to a small luxury resort of 45 rooms.
About 25 minutes by seaplane from the capital of Malé. Gangehi offers seclusion and peace amongst lush vegetation. Protected by its barrier reef, the island is a pearl of white sand surrounded by crystal-clear, warm sea water with incredible marine life of all shapes and sizes, including turtles, manta rays, sharks and dolphins… just don a snorkel mask and go exploring.
Holiday Goddess Postcard by Tamara Pitelen. Would you like to contribute to Holiday Goddess Postcards? Follow Holiday Goddess on Twitter to find out more. We're hiring!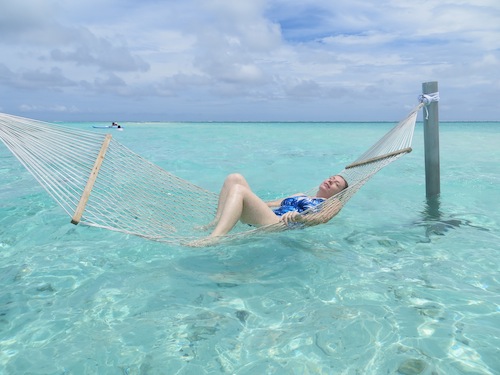 Holiday Goddess. Travel for Less.
Read more on Maldives
Comments