By Vicki Arkoff
Categories Destinations, Exotic Destinations, Great Escapes, Los Cabos, Mexico, North America, Pacific, Type of Travel, Wildlife holidays
There's nothing like an encounter with a humongous whale to put genuine "awe" into an awesome vacation.

I've been known to travel anywhere for a chance to see whales in the wild. I've sailed Alaska's inside passage with Holland America to view blues and humpbacks as they blew bubble "rings" to net krill and schools of herring then scoop them up in their huge, open mouths as they breached the chilly waters. On a Princess Cruises voyage of the Nova Scotia coast I spotted my first Northern Atlantic whales: minke, the world's second smallest baleen whale. While snorkeling in Hawaii's Hanama Bay on Oahu, I once viewed a distant whale passing by in our underwater volcanic crater filled with tropical fish. And during record-setting whale migrations along the California coast I've caught day-trips out of a few SoCal ports and have seen, well, nothing but dolphins and sea gulls.
Last year I hit the motherlode in Northern California. El Nino weather patterns lured an unusually high number of sardines and other schools of small fish and squid into Monterey Bay's unique submarine trench, which attracted hungry feeders: gray whales, humpbacks, and even killer whales – in record numbers. The orcas were gone by the time I boarded a double-deck tour boat for a bay cruise, but that was the good news: no orcas to chase away the big whales, hundreds of Risso's dolphins, and thousands of sea birds. After spotting the flukes, fins, and spouts of 25 large whales, I stopped counting and just enjoyed the show.
But nothing compares with the up-close whale sightings that recently took my breath away in the warm waters of Baja California, Mexico. Jacques Cousteau famously called the Sea of Cortez "the world's aquarium," and I was determined to find out why, especially since I was lucky enough to arrive during this year's prolific humpback migration (though never seem to time it right to swim there with the whale sharks). With whale spouts easily visible from the shore all day long at Grand Solmar Land's End Resort & Spa, Hilton Los Cabos Beach & Golf Resort, and the all-inclusive Hacienda Encantada Resort, my hopes were high for a close encounter or two at sea.
I channeled my inner adventurer, donned a bulky life-jacket, painted my face in zinc oxide, and boarded my first Zodiac speedboat with a dozen others for a two-hour photo safari in the Sea of Cortez. Led by Cabo Adventures we embarked from the Cabo San Lucas harbor, speeding into the Pacific past the slow tour boats, pausing only to snap a few selfies at the iconic Arch of Cabo San Lucas – the southernmost point of the long Baja California peninsula. Within another minutes we spotted a mother and calf just off shore. The naturalists brought us near but respectfully kept a safe distance while explaining the behaviors we were witnessing as the mother gently coaxed her baby to the surface.
But the guide told us there was much more to see further out to sea, so he sped us away to the most amazing thing I've ever witnessed. Two males were battling for the attentions of a female with macho displays of full body breaches — that's when a whale will dive deep, then propel itself out of the water, turning its body in mid-air to create massive shows of strength. The battle really turned fierce when a third whale passed right by us to join the fight. He performed aggressive "peduncle slaps" which is when they raise the rear portion of their bodies then come down sideways on the water surface or on top of another whale. This was nature documentary stuff as directed by Quentin Tarantino! The technicolor action lasted for at least 20 minutes because the ruckus attracted more even more lustful males who raced to the scene from miles away to try and win the right to mate with the lone female.
We were in the middle of it all with whales on every side of us. At eye level. In a blow-up raft. Awe-some. We couldn't help but hold our breath and wonder if we might get a fluke slap ourselves! Eventually, the losing males quietly swam away when it was clear that the belle of the ball had chosen her suitor. We left the couple alone as well, but not before eavesdropping on their "whale song" by using an underwater microphone to pick up their romantic conversation.
Those who love a little wildlife adventure in their travels may also want to book a trip to Cabo where a particularly good whale watching season is now underway. Whales are visible in the coastal waters from December to March as the mammals make their bi-annual 12,000-mile-migration up and down the Pacific coastline. They stay until late March when they repeat their journey, heading back north to Arctic waters for the summer.
"Los Cabos is a prime location for whale watching," said Ruben Reachi, Los Cabos Tourism Board Managing Director. "Our region's ideal climate, shallow waters, salinity and abundant marine life make it the perfect place for whales to birth and rear their young each year." The region is known for being a hotspot for marine life and the waters surrounding the city are home to eight out of 11 of the world's whale species. Here visitors can see minke, sei, fin, Bryde's whales and the popular big guys: blue, gray, and humpback whales.
This season, most hotels and resorts in the Los Cabos area offer special packages that include whale watching excursions and luxury accommodations for a fully-immersive experience. On the Whale Safari Experience at Las Ventanas al Paraiso, guests are helicoptered into San Ignacio to search for humpbacks. Esperanza's Whale's Journey package includes accommodations for three nights and a two-hour Zodiac whale watching excursion. Hotel El Ganzo (scene of memorable Charlie Sheen shenanigans) offers two- to four- night packages that include whale viewings.
Hilton Los Cabos gives guests a two-and-a-half hour exploratory tour. The four and five night packages at Grand Solmar Land's End Resort & Spa, Playa Grande and Solmar Resort from Solmar Hotels & Resorts schedule visitors for specialty two-hour watches lead by marine mammal behavior experts for the most educational experience. And one of the best in Baja, One & Only Palmilla, can design a customized whale watching excursion – combined with snorkeling, jet-skiing, paddle-boarding, kayaking, and on-board dining – on its private, 95-foot Catari yacht.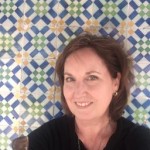 Vicki Arkoff's magazine work includes MAD, Daily Variety and Entertainment Weekly. She is the author of authorised biographies on Paul McCartney and Frank Sinatra.
Read more on Destinations, Exotic Destinations, Great Escapes, Los Cabos, Mexico, North America, Pacific, Type of Travel, Wildlife holidays
Comments