By Andreina Cordani
Categories India
Nestling at the very tip of the Indian subcontinent, Kerala is a country of green and quiet backwaters, lively cities and glorious beaches, and quite different from the rest of India. Andreina Cordani reports.
Background on Kerala
The province escaped British rule and was instead dominated by the Portugese in the 16th century. There's a higher-than-average Christian population, and a one hundred per cent literacy rate, which makes for a more cosmopolitan atmosphere, helping female travellers feel a little more relaxed.
Rice boats on the backwaters

Think back to a time when we thought Paul McCartney and Heather Mills were a romantic couple. They spent part of their honeymoon in Kerala – some of it in a private villa at the Marari Beach Resort, and part of it drifting on the Keralan backwaters on one of the hundreds of converted rice boats. There really is no better way to see the countryside than sitting on the prow of your boat, waving at the cute rows of uniformed schoolchildren and the farmers tending their cattle, looking out for the blue flash of a kingfisher diving into the water. The boats are partly made out of woven straw, and include bedrooms, a dining area and quite a large crew considering there's only a small outboard motor. In fact, the one thing that unnerved me was the row of eager faces which greeted me every morning – they cooked some amazing dinners, though. Check your boat carefully before you start, as some are cleaner and smarter than others.
Ayurveda

You've come to the birthplace of Ayurveda, traditional medicine, so don't leave without having an ayurvedic massage or treatment. Most hotels offer treatments and there are some independent outlets too – as ever, standards vary along with the price. You'll always get a female masseuse and if you're having a full body massage you'll have to be comfortable getting naked. Some practitioners will hang from a rope above you and actually walk on your back. Mine left me feeling incredible, but there was an unexpected side-effect. Ayurveda involves the use of spices like cardamom and cinnamon, which meant I emerged smelling like an especially hot curry, an aroma which didn't dissipate for several days…
Shopping and tailoring

Compared with places like Egypt and Morocco, women can shop in relative peace in Kerala, but that doesn't mean there won't be some pretty slick attempts to part you from your money (one salesman told me a statuette was marble when it was obviously soapstone) Feel free to bargain! One of the best souvenirs to bring home, though is a sari-fabric dress tailor made for you – simply buy a sari in town, take it to one of the local tailors and they'll whip up a dress of your choice from the fabric. Many of them keep catalogues like Next Directory in stock, so you can point out the designs you like.

Kathakali dance

Colour, light, movement and some pretty crazy facial expressions define every performance of this 300-year-old form of dance – more formal than the Sadlers Wells ballet, with outlandish stories and costumes. Catch a performance, and if you find an English speaking dancer ask him (there are no women) to explain some of the traditions behind the art form.
Beach beauty
Most tourists head to Kovalam, which is as close to a conventional resort as you're likely to find in India – a seafront strip full of restaurants with menus printed in English, sarong salesmen cruising the beach. But wake up at dawn, and to see the fishermen preparing their nets, and you'll realise you're still in an exotic country. For somewhere a bit more deserted, romantic (and, sorry, expensive) there's a hammock with your name on it at the Marari Beach resort.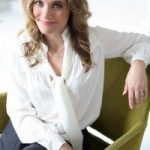 Andreina Cordani is a travel-obsessed writer whose magazine career has spanned from Cosmopolitan to Good Housekeeping.
Read more on India
Comments