By Tamara Pitelen
Categories Festivals, Food and drink, India, Kerala
Love Indian food? Of course you do. But the west's idea of 'Indian food' is usually the north Indian dishes of naan bread, rotis, curries, samosas, aloo gobi, palak paneer and the like.
Visitors to India's more tropical southern states like Kerala will discover the joy of dishes like the humble but venerable masala dosa. Known as the pancake of India, it even has its own festival.
A dosa is a crepe made from a fermented-overnight batter of rice and black lentils. It becomes a mouth-watering masala dosa when filled with lightly cooked potatoes, fried onions and spices.
Dosa is eaten throughout the day (any excuse will do) and even Mcdonalds got on board, adding a masala dosa brioche to its breakfast menu in 2017. A move not appreciated by all dosa devotees.
Holiday Goddess Postcard – Tamara Pitelen. Would you like to contribute to Holiday Goddess Postcards? Follow Holiday Goddess on Twitter to find out more, over the coming weeks. We're hiring!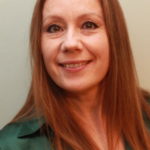 Tamara Pitelen is a writer, editor and PR consultant who specialises in wellness and spirituality. Now based in Bath, UK, Tamara has spent 20 years writing for newspapers, magazines and websites whilst living in Dubai, Hong Kong, Japan, England, New Zealand and Australia.
Read more on Festivals, Food and drink, India, Kerala
Comments