By Louise Hawson
Categories Asia, Singapore
Louise Hawson uncovers the flip-side of this conventional island.
Tell anyone you're going to Singapore and they're likely to exclaim, "Why, it's so boring!" It's considered by many to be useful for  long-haul stopover, but you wouldn't go there otherwise.
Or would you? I recently spent a weekend in the sunny island state expecting to find nothing of interest except what lay between the pages of a good book by the hotel pool. How wrong I was.
The old kampongs I remember peering at through bushes when I lived in Singapore as a kid are long gone. But what I did find kept me so busy I never once opened the book or made it to the pool.
My top five tips:
1. Little India and its Hindu Sri Veeramakaliamman Temple, for a blast of colour and "just-like-being-in-India" feeling.
2. Kampong Glam, the Muslim corner of Singapore. Head down Bussorah Street for a cooling drink at one of the cafes and a great view of the golden domed Sultan Mosque.
3. Chinatown and its pretty multi-coloured shop houses.
4. The Peranakan Museum for an insight into the fascinating Baba Chinese culture, a mix of Chinese and Malay with influences from Dutch, Portuguese and Thai.
5. Brunch at the Bukit Timah Saddle Club, a popular retreat in lush, green countryside.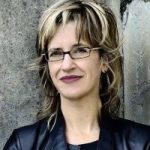 Louise Hawson has been involved in various forms of visual communication for more than 20 years, including advertising (as a copywriter/art director), independent documentary making and TV producing. In 2009-10, she embarked on her first photographic blog project, 52 Suburbs around Sydney, which became a book (published by New South Publishing) and exhibition at the Museum of Sydney in 2011. In 2012, she did a follow-up project, 52 Suburbs Around the World, which also evolved into an exhibition at the Museum of Sydney (July-November 2013) and her current book.
Comments