By Sara Foster
Categories Asia, Destinations, Singapore
Bestselling novelist Sara Foster tries the hawker food and cable car.
Sentosa isn't always seen as a drawcard in Singapore, often being tagged with the Disneyland label. But when looking for a base from which to explore the city, particularly if you're travelling with children, it has a number of highly appealing features. While the island could be termed an extended resort in itself, it hosts a number of very luxurious apportioned hotel/spa complexes, some more tucked away than others. If you like entertainment, stay close to the casino in Resorts World Sentosa, where there are regular shows and events, plus a fashion galleria featuring some of the world's most desirable brands. If you prefer life a little quieter, the beautiful Amara sanctuary has a host of accommodation from regular hotel rooms to villas with their own beautiful plunge pool in the middle. Other outstanding options include the Shangri-La and the Sentosa Resort and Spa.
There's a variety of upmarket restaurants across the island, with an array of international flavours. Alternatively, hop on the monorail and you'll be in one of Singapore's many large, air-conditioned shopping malls within minutes. There you'll find more traditional hawker fare, as well as access to the MRT, from which you can explore most of Singapore. If going further afield, taxis aren't too expensive, although they have to pay surcharges to get on and off Sentosa (except if you have a pass for the island). Sentosa is also the starting point for the stunning Jewel cable car ride over the city, and for thrill-seekers there's also a rollercoaster, a luge and a zip ride. Animal lovers might prefer to avoid dolphin lagoon, due to the growing awareness of the disturbing roots of the dolphin entertainment industry through films such as the Cove.
The beaches of Sentosa are not the most picturesque, but there's plenty of space to relax and various entertainment features for children. At night the mood changes as Singaporeans come out to play: there are regular beach parties and entertainment, and it's especially busy on peak holiday periods. All in all there's something on Sentosa for just about everyone, but one last word of advice: wherever you go on the island (and in Singapore), take plenty of mosquito repellent!
Visit www.sentosa.com.sg/en/ for more details.
Photo:Flickr CC: chantalboogers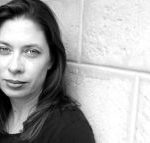 Sara Foster is the bestselling author of two psychological suspense novels, Come Back to Me and Beneath the Shadows, and is always on the lookout for the next travel adventure.
Read more on Asia, Destinations, Singapore
Comments