By Jenny Valentish
Categories Finland, Helsinki
Because it's so compact, Helsinki is a great stop-off to dip into – and also a detour destination to consider if you taking advantage of a more budget airline like Finnair (with all its lounge musicy splendour) between the UK and the States. By Jenny Valentish.
They're very fond of fantasy, the Finns – not the Belle de Jour kind necessarily, but definitely the orc and warlock variety. Wander past a bookshop and you'll spot otherworldly, spiritual tomes in the window, while fantasy also runs strongly through film and board games, and metal's hugely popular with music fans.
It's said that JRR Tolkein based Lord Of The Rings on the language, landscape and legends of Finland – but bugger that, we're here to shop in cute capital Helsinki.
Helsinki is similar to many other Scandinavian and German cities – thanks to the trams, the hot dog stands groaning with complicated side orders and garnishes, and the glogi (hot mulled wine with almond and raisins.) Oh, and the vodka.
However, Helsinki is two very different cities depending on what time of year you visit. In winter, daylight hours drop to six a day, transforming it into some sort of Narnian winter wonderland by 4pm. If you're visiting the "White City of the North" at this time of year, be sure to check out the ice rink behind Central Station, and the three Christmas markets that open in December – expect twinkling lights among the grand Russian architecture.
Because the Finns take Christmas more seriously than an adenoidy five-year-old, most apartments have candles in the window, and the big department stores in the city centre (Kamppi) go all-out with their winter-themed displays.
Wander around Kamppi for some great shopping streets, from budget buys at H&M and Mango to couture – Finnish ladies evidently attend a lot of balls and galas and are in great need of fur coats and hats. Finland was the first country in the world to grant women full political rights, in 1906 – and, er, they've used that power wisely.
If you want to cram in some classic sites, that's do-able in the afternoon. Try the 150-year-old Helsinki Cathedral at the Senate Square – you can see its dome from miles around – or walk a few streets over to Market Square and catch a ferry to nearby Suoemenlinna, to check out the 1748 fortress built to resist Russian invasion.
Once back in Market Square, zero in on the easily spotted Market Hall, stuffed with stands selling bear steaks, reindeer cuts, eels, cheese, chocolate and fur. Everything in Helsinki seems to come adorned with blue cheese – even the Big Macs and pizzas – while hearty drinkers will be entranced by the pubs' selection of pale ale, wheat beer and perry cider.
Music fans should pick up free paper Sue from pubs (which seems overly fond of cheesy '90s metal.) Sue also warns you that many of the cool young clubs have upper age limits of 22, 23, 24 and 27. No, really. And the locals wouldn't think of getting there till 11pm
When the stinging cold zeroing in on you from the Baltic Sea gets too much, seek out the Sauna Bar on Eerikinkatu 27, with a pool table, giant fish tank and – yes – two saunas -, before huddling up and legging it back to your hotel.
I can recommend the Crown Plaza Hotel (www.crowneplaza-helsinki.fi), a 4-star joint located opposite Hesperia Park and the Finnish National Opera, at Mannerheimintie 50, Helsinki 00260. It's extremely reasonable, and has a great restaurant if you're too weary to go exploring in that long, dark night.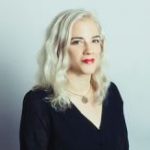 Jenny Valentish is a regular contributor to the Sydney Morning Herald and the Saturday Paper, and former editor of Time Out Melbourne and Triple J's Jmag.
Read more on Finland, Helsinki
Comments